Obituaries/Transitions
If you are a member of SSSP and would like to post an obituary/transition, please contact the Administrative Office at sssp@utk.edu.
Obituaries/Transitions will remain posted for 2 years.
---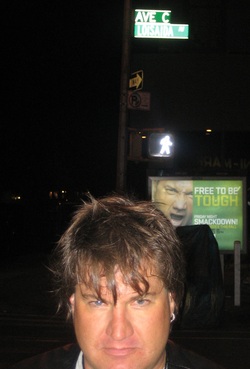 Stephen Sifaneck
Dr. Stephen Sifaneck, professor of Sociology and Criminology at Berekley College, died in New York City on May 19, 2013 at the age of 46.
Below is a reflection on Steve's life by long-time friend and colleague Heidi Hoefinger:
Wafts of sweet-smelling pine and skunk drift under my nostrils as he approaches. A broad shouldered, tanned and blond-haired presence in surf shorts and mirrored sunglasses saunters over to the bar and introduces himself. It's 2003, just after the infamous 'Blackout' in NYC and we're in the dank and dark Bar 169, a Lower Eastside institution on the corner of East Broadway and Essex that was second home to the enigma known in those parts as 'the Professor'. Looking like an incongruous mix between a California surfer dude and a cop, I would quickly learn that Dr Steve Sifaneck (or simply Dr Steve to many) was a renowned sociologist, drug researcher, and stealthy ethnographer with a literal PhD in cannabis consumption and sales. A decade after that first encounter, Dr Steve graced his local dive bar one last time the night before he left this earth on Sunday, May 19, 2013.
A shock to the academic community, and those friends and family closest to him, his premature departure at 46 years old has left a sudden hole in the lives of many. Students devoted to his 'fun', 'interesting' and 'cool' teaching style, and the way he 'keeps it real', were left with confusion and sadness when he didn't show up to teach his criminology lecture at Berkeley College on Monday. His glowing reviews on ratemyprofessor.com reveal that he influenced a generation of young scholars in the fields of sociology, anthropology, criminology and drug research.
And the regulars at Bar 169 surely felt the physical absence of 'the Professor' that Monday night. Tucked away in the backroom of the bar, I, myself, mourned the loss of someone, who, a decade earlier, would undoubtedly alter the course of my life and career.
Friends first, we spent many an afternoon riding bikes, eating out in Chinatown, or going to see free concerts in the park, such as George Clinton and Patti Smith. But Dr Steve would also go on to be an influential mentor and colleague over the years. In 2005, he was the second reader on my Master's thesis in Anthropology at Hunter College, CUNY. And in 2006, he introduced me to the Society for the Study of Social Problems (SSSP), an organization and annual conference that would see us present on similar panels in Montreal, NYC, Las Vegas and Denver. He gave useful comments on my PhD dissertation, he graces the acknowledgements of my new book (Sex, Love and Money in Cambodia), and he invited me to guest lecture in his class at Berkeley College. And it is also thanks to Steve that I was first introduced to the National Development and Research Institutes (NDRI) several years back—which is where I currently hold my own postdoctoral fellowship.
Known for his PhD research at CUNY Graduate Center on cannabis use and sales in NYC and Rotterdam, Dr Steve also did extensive ethnographic research through NDRI on drug users, drug markets and subcultures, with a focus on global marijuana users and retailers, heroin-using lap dancers in NYC, and Mexican drug gangs and sex workers. At Berkeley, he was currently doing comparative work on global drug policy.
During his post at NDRI, he published several papers with Eloise Dunlap, Charles Kaplan, Sam Friedman, Andrew Golub, Ellen Benoit and the late Bruce Johnson, to name a few. And in 2009, Dr Steve and his co-authors (Johnson, Golub, and Dunlap) were winners of the Outstanding Paper Award from Jim Walther for the paper titled An Analysis of Alternatives to New York City's Current Marijuana Arrest and Detention Policy, (Policing: An International Journal of Police Strategies & Management, 2008). The article was chosen by the editorial team as the journal's most impressive piece of the year. In addition to his faculty post at Berkeley College, he lectured extensively within the CUNY system, at Hunter College, John Jay, and College of Staten Island.
There will be a gap in the program at this year's 63rd Annual SSSP Conference, taking place in August in New York City, where he was set to present at, and chair a panel titled 'Global Innovations in Drug Policy'. It was during this same conference in NY in 2007 that Steve led informal tours of notorious historical drug spots in downtown NYC, which was yet another opportunity to flaunt his extensive subcultural drug knowledge. This was the Steve those closest to him knew and loved, as he lived life like an ethnography--an ongoing project of life on the edge.
His passing far too soon and sudden, memories of Dr Steve and his important contributions will echo in the halls of sociology and criminology departments for decades to come. Scholar, teacher, mentor, friend…the Professor will be missed.
This reflection and photo were first featured on Dr. Hoefinger's blog on June 4, 2013.
(Posted 6/4/13)
---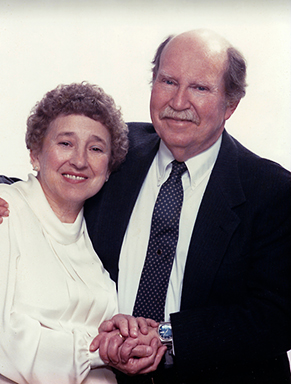 Herbert A. Aurbach
Herbert A. Aurbach, of Buffalo, New York, passed away on February 19, 2013.
Dr. Aurbach was professor emeritus of sociology at Buffalo State College, where he taught from 1970-1993.
Dr. Aurbach earned his bachelor's degree from Western Reserve University and his Ph.D. in sociology from the University of Kentucky. After serving as associate professor of education and sociology, first at the University of Pittsburgh, and later at Pennsylvania State University, he joined Buffalo State in 1970 as professor and chair of the Sociology Department. He served as chair until 1975. He retired in 1993.
Born in Cleveland, Ohio in 1924, Dr. Aurbach enlisted in the U.S. Air Force and served his country as a radio operator during World War II, flying missions over Italy, North Africa, and Asia. He was awarded eight Bronze Stars.
A longstanding member of the Society for the Study of Social Problems, he served the organization in several roles, including vice-president in 1987–1988, and executive officer from 1975–86. He also served as president of the New York State Sociological Association. He was also a member of Alpha Kappa Delta and Phi Delta Kappa.
He was active in United University Professions, which presented him with its Excellence Award in 1991. In 2001, he established the Herbert Aurbach Social Action Award, given annually to a sociology major who has made a difference
in the community and who has evidenced significant involvement in pursuit of solutions to challenging social problems.
His areas of expertise were the Sociology of Aging in America, the socio-politics of urban education, American Indian education, and fair housing. His passion was social justice.
He was married for 47 years to Rebecca (Rifka) Blumenfeld Aurbach, who pre-deceased him in 1999. He is survived by his son, Seth Aurbach of Buffalo; daughter, Jacquelyn Aurbach Scheidlinger of Los Angeles; sister, Cheryl Rhoads of Los Angeles; brother, Phil Aurbach of Las Vegas, NV; and three grandchildren.

(Posted 3/4/13)
---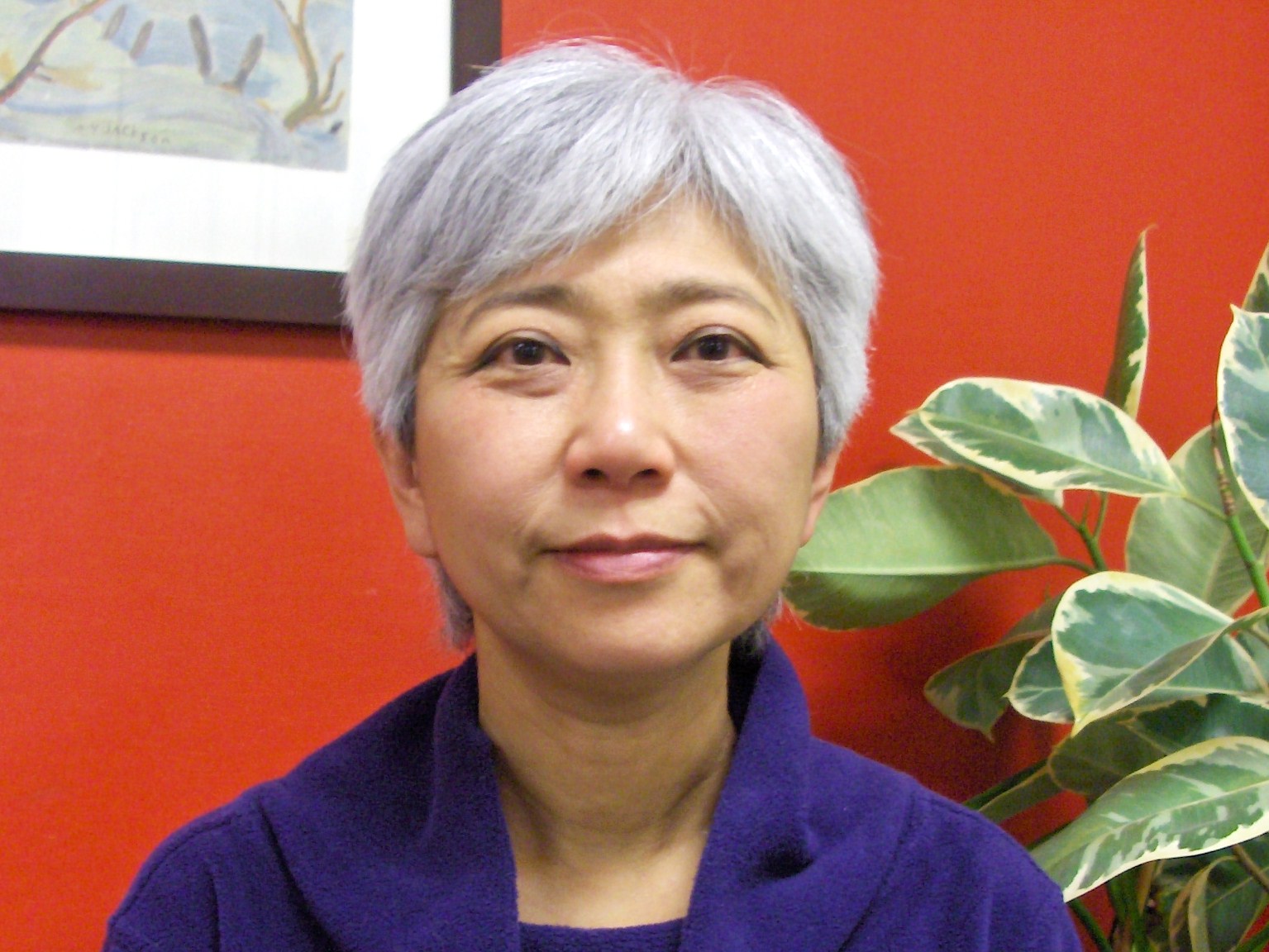 Roxana Ng

PROFESSOR ROXANA NG, PhD Adult Education and Community Development Program Head, Centre for Women's Studies in Education (CWSE) Ontario Institute for Studies in Education, University of Toronto May 28, 1951 - January 12, 2013 Roxana Ng passed away at Sunnybrook Hospital after a short and courageous fight with cancer. She leaves behind her father Evan and mother Katherine, and brothers David and Calvin and their partners Gio and Katherine. Roxana was generous of spirit, committed to activism and social justice, and dedicated to Emma, Bella and Bijela. She will be deeply missed by a wide circle of family, friends and colleagues. Roxana was born in Hong Kong in 1951. She immigrated with her parents and two brothers to Canada in 1970. She received a BA from University of British Columbia, and a PhD from University of Toronto. Since 1988, she has been a professor at the Ontario Institute for Studies in Education (University of Toronto).
Roxana's extensive scholarship on race, gender and class; immigrant women and garment workers; and embodied learning and decolonizing pedagogy is a legacy to be cherished and celebrated. Roxana co-founded the Vancouver Women's Research Centre in the early 1970s and helped to establish immigrant women's organizations in several other provinces. She was involved in Open the Borders, an association concerned with punitive changes to immigrant and refugee policies in Canada. She called on academics and social change activists to work together to promote national and international policies based on diversity, equality, and social and economic justice. Since 1999, she has been on the Board of Inter Pares, an organization dedicated to promoting international social justice in Canada and overseas. A gathering of family and friends will be held on Saturday, January 19, 2013 from 2-5 p.m. at the NEWEDIUK FUNERAL HOME, KIPLING CHAPEL, 2058 Kipling Avenue (north of Rexdale Blvd.), Toronto, ON M9W 4J9, 416-745-7555. On Tuesday, May 28, 2013, a celebration of Roxana's life and work will be held in the Library at the Ontario Institute for Studies in Education (OISE), 252 Bloor Street West, from 5-8 p.m. For more information, visit http://www.oise.utoronto.ca/cwse/ To honour Roxana's wishes, in lieu of flowers, memorial donations may be made to Inter Pares (http://www.interpares.ca/en/giving/index.php). Online Condolences at www.newediukfuneralhome.com.
In addition, representatives from the journal Socialist Studies/Etudes Socialistes are trying to support efforts to write about Roxana's work and life. If you have an idea for a contribution, please contact editor Elaine Coburn at ecoburn@aup.fr.

Published on Legacy.com

(Posted 1/16/13)

---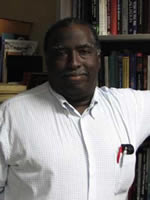 Alfred Joseph
Alfred Joseph, associate professor of social work and family studies at Miami University, died Sunday, April 1, 2012 at his home in Oxford. He was 56.
Joseph, also an affiliate in black world studies, joined Miami in 1994 as a visiting assistant professor, and became an assistant professor in 1995.
His research focused on educational policy and African-American students, and the impact of tracking (ability grouping) on the lives of disadvantaged children, as well as poverty, class and multicultural issues. He was an editor of the Journal of Poverty and member of the National Association of Social Work and other professional organizations.
He received his doctorate in 1995 at Ohio State University, where he also earned his master's and bachelor's degrees.
He is survived by his wife Dorothy; sons Shane, Paul and Jonathan; mother Elise Chatters; brother Jonathan Stephen Joseph and sister Sybil Mair; and many other close relatives.
Visitation will be held 5-8 p.m. Wednesday, April 4, at Ogle & Paul R. Young Funeral Home. Funeral services will be held at 11 a.m. Thursday, April 5, at Kumler Chapel. In lieu of flowers, donations may be made to the Bone Marrow Foundation, the Leukemia/Lymphoma Society, or Musekamp Family Hope Lodge.
Condolences may be sent online to www.smithoglefuneralhome.com.
Published in the Miami University News.
(Posted 4/4/2012)

---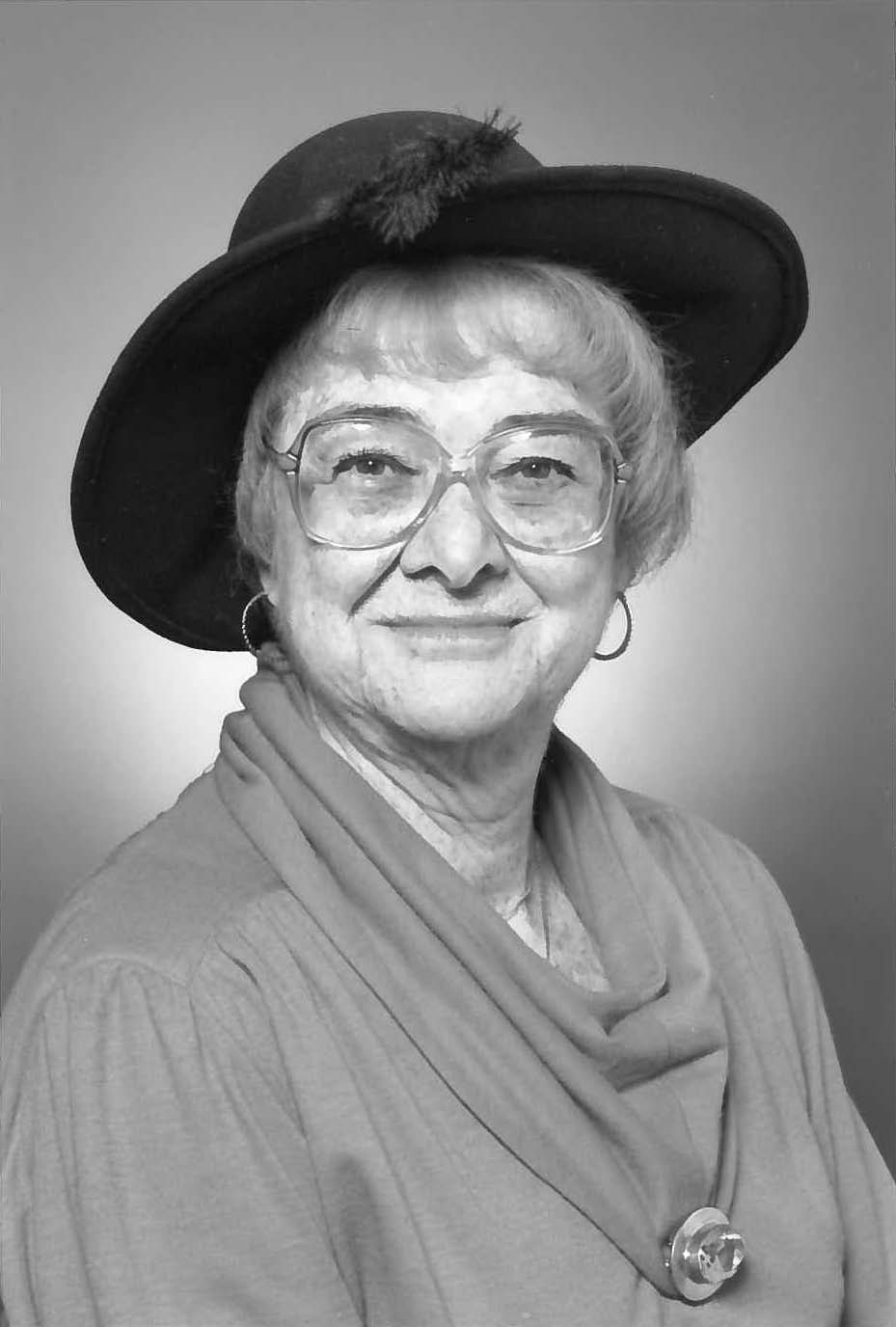 Arlene Kaplan Daniels

Arlene Kaplan Daniels, whose colorful, witty, and generous presence enlivened the field of sociology, died in her sleep on January 29, 2012 at the age of 81. She was active in the SSSP, first as Editor of Social Problems (1975-1978) and later (1986-87) as President. She also served as Secretary of the ASA and as President of Sociologists for Women in Society. A well-published sociologist of occupations and women's work, Arlene had a keen sense of social justice and mentored a wide circle of younger colleagues and students.
As a young girl, Arlene Kaplan moved with her family from New York City to Los Angeles, where her parents owned a small natural foods store. In 1948 she enrolled as an undergraduate at UC Berkeley; she was poor, but it cost only $25 a semester. She majored in English but turned toward sociology after taking a course with Tamotsu Shibutani. With his encouragement, she entered the Berkeley sociology graduate program in 1952 and completed her Ph.D. in 1960.
In a memorable 1994 essay, "When We Were All Boys Together: Graduate School in the Fifties and Beyond," Arlene Daniels describes an encounter she had before one of Shibutani's classes that crystallized her sense of a calling to the profession of sociology: "I bustled up to a little knot of chattering young women who were talking about the class. 'That Shibutani is so cute,' said one, 'Do you think he's married? 'I'd like to marry him,' volunteered another. Pushing my way into the circle, I announced: 'Not me—I want to be Shibutani when I grow up. Eliminate the middleman!'"
At that time, Arlene observes, the male model appeared to be the only pathway available; in fact, she was the only woman in her cohort to complete the Ph.D. program. During her graduate school years Arlene met her future husband, Richard Daniels, in a carpool to the opera; they married and settled on the Peninsula, where he worked in hospital administration. The Berkeley faculty helped male students find jobs, but as a woman, Arlene was on her own, in part because some of the faculty began to see her as a housewife. She kept her connection to sociology alive by doing research supported by grants and contracts. In 1966 Arlene was hired as an Assistant Professor at San Francisco State. She joined other faculty who supported the 1969 student strike over demands for Black studies and ethnic studies programs and, as a result, she was denied tenure. (She and others wrote a book, Academics on the Line, about this experience). Devastated by losing her academic job, Arlene returned to the world of grant hustling.
During the 1969 ASA in San Francisco she attended a gathering called by Alice Rossi to discuss the formation of a women's caucus in sociology. Thus began what Arlene later described as her second professional and career conversion. She began to recognize (in her words in the 1994 essay) a "larger pattern in all the slights, snubs, omissions, and patronizing acts that I had shrugged off as my paranoia or my just desserts. I felt rage at what I had endured and terrible sorrow for all that had hampered me. I resolved to help younger women, to protect them against the systematic frustration and neglect that I had experienced."
Arlene Daniels poured energy and organizing skills into the women's caucus, which evolved into the ASA Section on Sex and Gender and Sociologists for Women in Society. Arlene also became a consummate mentor, reaching out to women sociologists everywhere. She offered advice, wrote references, edited papers, stayed in touch, and connected people to one another. The broad-brimmed hats Arlene wore, with flair, to professional meetings became a signature of her presence, taking up space like umbrellas that invited us to come in out of the rains of competition and hostility that too often dampen academic lives.
Arlene Daniels studied women's work lives, including career contingencies, women in unions, feminist networking within the professions, and the organization and significance of women's voluntary work, culminating in her 1988 book, Invisible Careers and her 1987 SSSP Presidential Address, "Invisible Work" (published in Social Problems, Dec. 1987). In 1995 Arlene Daniels received the ASA Jessie Bernard Award for her influential efforts to expand women's presence in the content and practices of sociology.
In 1975 Arlene Daniels became a full professor at Northwestern University with a joint position in the Sociology Department and in the newly formed Program on Women, which, under her leadership, evolved into the Women's Studies Program and the Women's Center. She flourished there, teaching, mentoring Ph.D. students, and pushing for institutional change. Colleagues there and elsewhere comment on her talent not only for getting things done, but also for making meetings fun. She also used humor to demystify the powerful. Once, according to her colleague, Rae Moses, the Organization of Women Faculty met in an imposing hall with oil portraits of the former Presidents of Northwestern. Arlene entered the room and threw her coat over one of the portraits. The other women did the same, and the meeting began with laughter.
Arlene Daniels relished friendship and food; she and her beloved Richard regularly went to the opera and made the most of travel in Europe. After she retired from Northwestern in 1995, she moved back to California and taught part-time at her alma mater. Richard Daniels died last April. Arlene Daniels enriched the lives of those who knew her, across generations; she fought for social justice and opened many doors for others; and she built organizations that continue to do good work. Gifts in her memory can be sent to the Arlene Kaplan Daniels Fund, an award for graduate students doing research on gender. Checks should be made out to "Northwestern University," with "Arlene Kaplan Daniels Fund" in the memo line; send to Northwestern University Development Office, 2020 Ridge Ave., Evanston IL 60208. Or donate online at www.giving.northwestern.edu/nu/wcas. Be sure to note "Arlene Kaplan Daniels Fund" as the designation.
Thanks to Barrie Thorne (University of California, Berkeley), Marjorie DeVault (Syracuse University), and Judith Wittner (Loyola University, Chicago) for writing Dr. Daniels obituary.

(Posted 2/8/12)