Obituaries/Transitions
If you are a member of SSSP and would like to post an obituary/transition, please contact the Administrative Office at sssp@utk.edu.
Obituaries/Transitions will remain posted for 2 years.
A. Kathryn Stout
Kate Stout passed away peacefully on 21 July 2015 at the age of 58 in her hometown of New Orleans, following a long struggle with respiratory problems. A hurricane Katrina survivor, Kate had been Associate Professor of Sociology at Manhattan College since the autumn of 2012.
Kate dedicated her life to teaching and to promoting progressive social change. Her research focused on social movements and the legal limits of protest, which she pursued from a critical, sociology of law approach. Her study of the mid-1980s Sanctuary Movement brought her to the field along the southwest border with Mexico where she came face to face with contradictory US responses to recurring migratory crises. Subsequent travels brought her to Nicaragua and Cuba where she expressed an unconditional solidarity with peoples under attack by misguided US foreign policy. Everywhere she went, Kate established ties of friendship and mutual learning that fueled her exemplary interactive classroom teaching. Her enormous skills at translating complex social and legal processes into plain English are now legendary.
In earlier decades, Kate was active in a variety of professional associations, including the Association for Humanist Sociology (AHS), the Society for the Study of Social Problems (SSSP), American Sociological Association (ASA) and the Division on Critical Criminology of the Section of the American Society of Criminology (ASC). Over recent years, however, her declining health made it increasingly difficult to attend professional meetings. Prior to coming to New York City, she was an Associate Professor at the Southern University of New Orleans (SUNO), where she participated in post-Katrina reconstruction. She held earlier posts at Dominican University and Northeastern Illinois University, along with visiting posts at SUNY- Plattsburgh, Purdue University and Central Michigan University. Her doctoral work under the direction of the late Bill Chambliss was completed at the University of Delaware following her MA at Boston College, where she was influenced by mentors such as Richard Quinney and Stephen Pfohl. Kate was in the process of editing a collection of critical criminology scholarship dedicated to the legacy of Chambliss when her health took a dramatic turn for the worse.
In the end, the tenacity with which Kate struggled for survival was surpassed only by the uncompromising lifelong stance she took on demanding social justice. She felt that sociology was at its best when it provided a voice for the voiceless. She will be greatly missed by her students, friends and colleagues.
Dr. Stout's obituary was written by R.A. Dello Buono, Manhattan College, NYC.
(Posted 8/19/15)
---
Leonard Gordon
Len Gordon, 79, of Scottsdale, AZ unexpectedly passed away on March 4th, 2015 from a heart attack. He was preceded in death by his wife Rena Joyce Feigelman Gordon and is survived by his wife Dorthy Levy Herzberg, children Melinda Sue Gordon, Matt Gordon and his wife Brenda Nard and Malka Melissa (maBliss) Verbena, step children David and his wife Dana Herzberg, Matt and his wife Amber Herzberg, grandchildren Jake, Hal, Lily, Jordan and Nathan along with many family, friends, university students, colleagues and fellow softball players. Len was an alumnus of the University of Michigan and Wayne State University where he earned his Ph.D. in Sociology.
Len moved to Arizona in 1967 to teach at Arizona State University where he worked tirelessly as a professor, chairman, dean and champion until the day he died. He was instrumental in the establishment of the ASU Emeritus College and currently sat on the University Senate. Len loved Dorthy, baseball, dancing, Gershwin and jovial conversation. He will be sorely missed.
In lieu of flowers, please consider memorial donations to benefit the Len and Rena Gordon Spunky Award for ASU students. You may make a gift online at http://asufoundation.org/spunkyaward or send a check, payable to the ASU Foundation, to Jill DeMichele.
To send remarks or condolences visit http://www.tributes.com/obituary/show/Leonard-Gordon-102251823?f_e=1.
(Posted 3/10/15)
---
JoAnn R. L. Miller
JoAnn R. L. Miller, 65, of West Lafayette, died on December 25, after a 9 month battle with primary peritoneal cancer. She lived a very full life, and was brave to the very end, surrounded by family. She touched the lives of many people, and will be missed sorely. She was an educator, and later administrator at Purdue, and worked hard in the nearby communities to put her knowledge to work for the betterment of all.
JoAnn was born JoAnn Rita Langley on July 12, 1949, to John Rogers and Rita Violet Langley, (both deceased) of Manchester, New Hampshire. She attended Villa Augustina Academy, and Mount St. Mary Academy, both in Manchester, and distinguished herself early as a state debate champion. She matriculated at Ithaca College (NY) in 1967, left school to marry Douglas Miller in 1968, and in 1969 gave birth to her son Jonathan. She resumed her education with a B.A. from Keene State College in 1978, a M.S. in sociology from William & Mary in 1980, and a Ph.D. in sociology from the University of Massachusetts (Amherst) in 1984.
She joined the Purdue sociology faculty in 1984 and quickly distinguished herself. Her work in academic programs, on committees, and her many publications are too lengthy to list here. She founded the Law and Society section, which soon held the largest enrollment in the Department of Sociology.
JoAnn met Scott Frankenberger in early 1988, and they married that summer. Theirs was a very happy and passionate marriage. They loved each other very much. They loved to be with family. They loved to work in the community and to travel. Italy became their favorite destination. At work, JoAnn continued to win teaching awards, was a visiting scholar in Jakarta, Indonesia, and at the University of Hamburg, Germany, and a Fellow in Law and Society at Harvard Law School, where she was in residence from 1999-2000.
Rising through the ranks at Purdue, JoAnn achieved Full Professor of Sociology in 2008, serving as Interim Head from 2009-2010. At about the same time, she was appointed Associate Dean for Interdisciplinary Studies and Engagement in the College of Liberal Arts (2008). Over her career, she published 7 books, as well as numerous book chapters, articles, and reviews. She was also active in national and international professional societies. She gave the keynote address at a national conference on family violence in Jakarta, Indonesia (1991), and chaired a presentation at the International Congress on Mental Health and the Law in Berlin, Germany (2011). Active in the Society for the Study of Social Problems (SSSP), she was the President of this international organization for 2009-2010. And, most recently, she proposed the formation of the School for Interdisciplinary Studies at Purdue, and became the Head of this school in April, 2014.
JoAnn's intensity was not confined to Purdue or far-flung locations. She was a strong advocate of faculty bringing their expertise to bear on their local community, to be engaged and give back. She worked with the community of Lafayette over the years in many ways, with court programs, jail issues, housing problems, and much more, authoring many grants that brought federal and state money into the community. She advocated for evidence-based practices, diversion programs, prisoner re-entry, and "fresh-start" housing, all with neighborhood improvement and crime reduction in mind. She authored the successful Weed and Seed grants from the US Department of Justice in cooperation with Mayor Roswarski's office, a major United Way grant, several Indiana Housing and Community Development Authority grants, as well as a Duke Energy Grant for a community diversity study.
In her home life she was the loving wife and partner of Scott, devoted mother to Jonathan, daughter-in-law Maura, and especially her grandson Gus. They were kindred mischievous spirits. Also, warm stepmother to Jennifer (Frankenberger) Segovia, and stepson Casey Frankenberger. She loved helping others, reading, good cooking (someone else's), comedy, the music of Shirley Horn, NCAA sweet 16, fashion, and travel. She loved riding in the Queen's car, and the occasional Jack double on the rocks. She loved especially Italy, where she and her husband visited when they could. Despite her cancer, she was able to visit there one last time between the end of chemotherapy in August and surgery in October. She seemed especially at peace on this trip. In late November the cancer returned, and in spite of her courage and determination it took her on Christmas Day.
Besides her immediate family, she is survived by her three sisters, Donna Lee Leinsing, Debra Lou Fuchs, and Ruby Margaret Stephens, and her brother John Richard Langley, and many nieces, nephews, and other grandchildren. She was adored by her husband, loved by many others, and she loved and adored unselfishly right back.
A memorial scholarship fund will be established in the College of Liberal Arts in her name. The nature of the scholarship is still to be determined. If you wish to contribute to this fund, please contact Lori Sparger in the CLA Development office at lsparger@prf.org or 765-494-9314. Checks to the Purdue Foundation can be mailed to the CLA Development Office, 100 N. University St., West Lafayette, IN 47907 with "JoAnn Miller" in the memo line.
Her life is to be celebrated and praised, not mourned. A memorial celebration will be held at Purdue Memorial Union on Friday, March 6, from 4-6PM, in the Anniversary Drawing Room (Room 304). All her friends, relatives, and colleagues are invited to attend and share stories about her remarkable life.
Dr. Miller's obituary was written by her husband, Scott Frankenberger.
To send remarks or condolences visit http://www.legacy.com/obituaries/jconline/obituary.aspx?n=joann-r-l-miller&pid=173838625.
(Posted 1/15/15)
---
On Christmas Day 2014 JoAnn Miller, age 65, lost her battle against primary peritoneal cancer. She joined the Department of Sociology at Purdue in 1984, after receiving her Ph.D. in sociology from the University of Massachusetts, Amherst. Earlier, she had earned an Associate of Arts degree from the Merrimack Valley Branch of the University of New Hampshire in 1976, a Bachelor of Arts degree from Keene College, in New Hampshire in 1978, and a Master of Arts degree from the College of William and Mary in Virginia in 1980.
From the moment that she arrived in West Lafayette, as an Assistant Professor of sociology, Professor Miller has served Purdue and Greater Lafayette, bringing together academics and community leaders to address social problems and implement solutions. Her life embodies scholarship in pursuit of social justice.
As part of her contribution to building the Law and Society program in the Department of Sociology at Purdue, she worked with the local prosecutor's office, obtaining a substantial ($121,000) grant from the National Institute of Justice in 1988. Later she turned to more general community development efforts, building on a series of relatively small grants to develop the "Downtown Lafayette Weed and Seed Program" (2007-2008), which brought in over a half million dollars in funding for a five year program. At the same time (2007), she developed a two-year program, studying sex offenders returning from state prison ($168,136), and another project focused on "Affordable Housing: A Tool for a Successful Re-entry Problem Solving Court" ($256,485). Even in failing health she managed to secure a grant to study rental assistance, to complement the affordable housing project, as another aspect of the "Re-entry Court."
Meanwhile, back at Purdue, Professor Miller rose through the academic ranks, achieving national and international distinction, as Associate Editor, from 1994-1996 (with Robert Perrucci), of Social Problems, the official journal of the Society for the Study of Social Problems, and as co-editor, from 2001-2005 (with Robert Perrucci), of Contemporary Sociology, the journal which publishes reviews of record for the American Sociological Association. In 2008, she was named Professor of Sociology and appointed Associate Dean for Interdisciplinary Studies and Engagement for the College of Liberal Arts. In 2009-2010, she served as Interim Head, for the Department of Sociology, stepping back temporarily from the dean's office in a moment of departmental need. Then, after years of noteworthy scholarship and invaluable national service, she was elected President (2009-2010) of the Society for the Study of Social Problems. Most recently, she became head of the newly created School for Interdisciplinary Studies at Purdue, in April 2014.
Her published works includes six books. These include two edited collections (1984 and 1986) for Research in Social Problems and Public Policy. (Volumes III and IV), two books (1991 and 2007) on child abuse and family violence (with Dean Knudsen), and two books (2009 and 2011) on "Problem Solving Courts" (with the honorable D. C. Johnson). This last project epitomizes her effort to bring academics and community leaders together in developing better ways to serve the noble goal of social justice within the context of civil and criminal law.
Her scores of shorter papers include numerous publications coauthored with her many students.
JoAnn was born July 12, 1949, in Manchester, New Hampshire, the second of five children born to John Rogers Langley and Rita Violet Langley (née Carrier), both deceased. She is survived by four siblings, Donna Lee Leinsing, Debra Lou Fuchs, Ruby Margaret Stevens, and John Richard Langley. She was the loving wife and partner of Scott Frankenberger, devoted mother to Jonathan Miller, and his wife, Maura Smale, and was especially devoted to their son, her grandson, August ("Gus"). JoAnn was also a warm stepmother to Jennifer (Frankenberger) Segovia, and stepson Casey Frankenberger. She will be sorely missed by her family, her colleagues, and her many friends locally and nationally.
A memorial scholarship fund will be established in the College of Liberal Arts in her name. The exact nature of the scholarship is still to be determined, but if you wish to contribute to this fund, please contact Lori Sparger in the CLA Development office at lsparger@prf.org or 765-494-9314. Checks to the Purdue Foundation can be mailed to the CLA Development Office, 100 N. University St., West Lafayette, IN 47907 with "JoAnn Miller" in the memo line.
Dr. Miller's obituary was written by Richard Hogan, Purdue University and Carolyn Cummings Perrucci, Purdue University.
(Posted 1/13/15)
---
Joseph R. Gusfield
Joe was one of the giants of the great generation of sociologists that came to the discipline after World War II and whose work defined the discipline as we know it today. Joe was not just an outstanding, world renowned sociologist, one of the leading figures in cultural sociology, the author of such classics as Symbolic Crusade: Status Politics and the American Temperance Movement and The Culture of Public Problems: Drinking-Driving and the Symbolic Order and countless other books and articles, but he was a true intellectual interested in a wide variety of subjects as befits someone who, as a young man, started out as a movie critic.
Joe was still teaching in the department when I got on board in 1989. He was skeptical about the kind of sociology I was trained in, preferring the humanistic bent of the discipline, but from the first moment he has been nothing but generous, warm and supportive of his young colleague. While I have never been to the races with Joe, (one of the few areas where Joe did connect with probability theory and quantification), I visited his home many times and we met at countless art exhibits and other cultural events. (It might have helped that I too started out as a movie critic.) He and his wife, Irma, who passed away exactly two years before Joe did, followed with great interest my wife's artistic career and even took interest in my son, Adam, who they knew as a small child.
The last time I met Joe was this August. He already had lived up in the Bay Area for several years. He came to ASA and we ran into each other at the hotel lobby. He was in a wheel chair, pushed by his computer scientist son. We went to have lunch at a small sandwich place nearby. Joe was in ill health but mentally he was still the old, brilliant Joe. He was curious, witty, engaging. We talked about the discipline, the department and we, naturally, gossiped. He said he was going to come down to La Jolla, in October, and I asked him if he would like to give a talk in the department. He immediately agreed. There was a book manuscript he was working on about sociology and the humanities. We shook hands, but he never came. He was too frail for the trip.
In a conversation, Joe described Erving Goffman, a friend, he wanted to hire at UCSD in 1969, as a "brilliant scholar and a mensch." If I had to describe Joe in four words, I would just repeat what he said about Goffman: "brilliant scholar and a mensch."
In a 2006 interview Joe offered this insight: "As a sociologist I have always been interested in how things become problems. My interest has been in the contexts of problems—how they come to be matters of public concern and how they become defined. I like to say that if I am pressed to the wall, and asked, 'How do you solve this problem', I say, 'Why do you ask?'
Dr. Gusfield served as SSSP President during the 1988-1989 term.
Dr. Gusfield's obituary was written by Dr. Ákos Róna-Tas, Professor and Chair of Sociology, University of California, San Diego.
(Posted 1/12/15)
---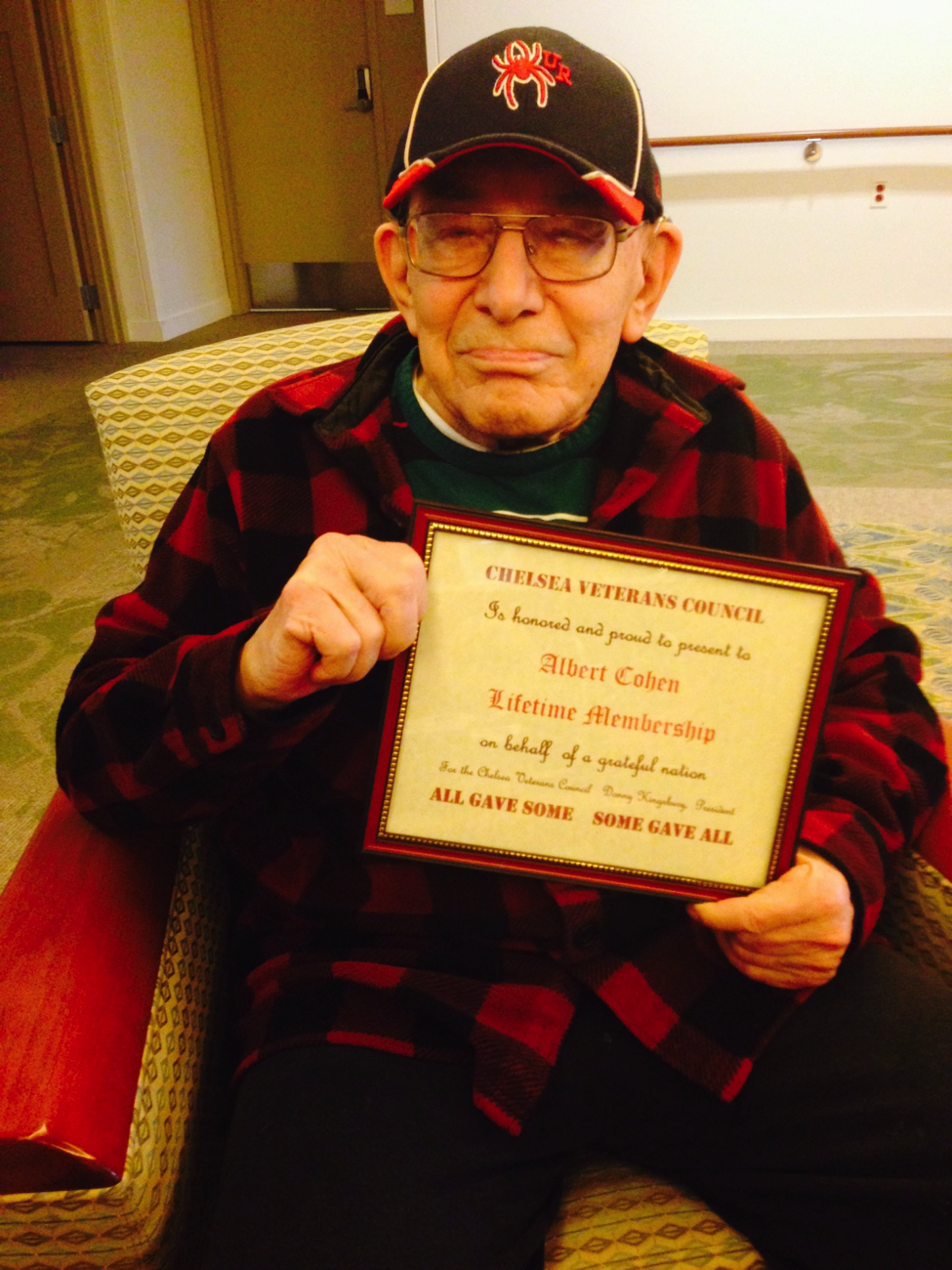 Albert K. Cohen
Albert K. Cohen, the noted criminologist and sociologist whose work and life enlightened and inspired scholars and law enforcement practitioners around the world, passed away unexpectedly on November 25 in Chelsea, MA. Al was born in Boston on June 15, 1918. He attended Boston Public Schools and graduated from the Boston Public Latin School in 1935. He attended Harvard University beginning in 1935 and graduated in 1939 with high honors as a Sociology major. Al noted in his personal biographical sketch that at Harvard he had the good fortune to take courses offered by outstanding sociologists including Pitirim Sorokin, Talcott Parsons, and Robert Merton.
Despite his outstanding academic record, Al was denied admission to most of the graduate Sociology programs he applied to. One department explained they were not allowed to admit Jews. However just as Al was preparing himself for an alternate career as a journalist, he received an acceptance letter from the Sociology Department at Indiana University. The Chairperson there was Edwin H. Sutherland, the leading criminologist of his day whom Al described as another powerful influence on his intellectual development. Al received his M.A. from Indiana University in 1942 and worked for nine months at the Indiana Boys School, a state institution for juvenile delinquents. He then served as a lieutenant in the U.S. Army until June 1946, including one year in the Philippines where he met and "instantly" fell in love with his future wife Natividad Barrameda Manguerra (Nati), who worked at the Army's Office of Information and Education. After being discharged from the Army in 1946, Al returned to Harvard as a Ph.D. candidate spending one year in residence before leaving A.B.D. for a teaching position at Indiana University in 1947. Nati joined Al in 1948 and they were married in December of that year. Al completed his thesis, Juvenile Delinquency and the Social Structure, and received his Ph.D. from Harvard in 1951 while continuing to teach at Indiana University. His most famous work, Delinquent Boys: the Culture of the Gang, considered an instant classic explanation of delinquency and gangs and a major breakthrough in criminological theory, was published in 1955 (and later republished internationally in many languages). In his research and theorizing on delinquency, Al ingeniously blended major aspects of Merton's social structure - culture incongruity theory (anomie theory) of crime with Sutherland's learning subcultural theory of crime to explain why so much delinquency occurred in groups (gangs), was committed by lower income kids, and included a lot of vandalism. Al's theory explains how the frustration of working class juveniles failing to achieve standards presented to them by a middle class dominated society and school system leads them to reject those standards and middle class authority figures and collectively create an alternative delinquent subculture. The delinquent gang subculture includes a number of values and norms in some ways opposite to those of middle class culture (like rejection of the importance of doing well in school, less respect for private property, and acceptance of violence as a way to achieve status). Thus many working class juveniles engage in vandalism and interpersonal violence (non-utilitarian forms of deviance not predicted by Merton's theory) as a way to escape frustration, achieve status in the eyes of peers, and feel good about themselves.
Al's theory explains how social conditions experienced by a group of persons can lead them to create a collective solution to their mutual problem, a criminal subculture, which then becomes an additional cause of crime. Al later wrote Deviance and Control, a textbook on the Sociology of Deviance. He also authored many scholarly papers published in journals or as book chapters, most on delinquency, criminal organizations, and theories and concepts in criminology.
In 1965, Al moved from Indiana to accept the position of University Professor of Sociology at the University of Connecticut where he taught until he retired in 1988. Al was also a Fellow at the Center for Advanced Study in the Behavioral Sciences at Palo Alto and a Visiting Professor or Visiting Scholar at the University of California at Berkeley, the University of California at Santa Cruz, the John Jay College of Criminal Justice, Arizona State University, the Institute of Criminology (Cambridge, England), Trinity College (Dublin, Ireland), the University of Haifa, the University of the Philippines, and Kansai University in Osaka. Al also served as the President of the Society for the Study of Social Problems and the Vice-President of the American Society of Criminology, and was active in the American Sociological Association. In 1993, Al was given the American Society of Criminology's Sutherland Award. Al and Nati often had a graduate student living in the downstairs section of their house in Storrs, Connecticut and their home was always a warm and welcoming gathering place for faculty members, graduate students and visiting scholars.
After retiring, Al and Nati moved for the sake of her health first to Arizona and then to San Diego. Nati passed away there in 2003. Al moved back to Storrs where his friends greatly enjoyed having dinners with him. Al was always in great physical shape. As a teenager in Boston he was adept at the art of running alongside a truck, hopping on to catch a ride, and jumping off as the truck slowed down anywhere near his destination. In Storrs he enjoyed walking many miles, and, despite the distress of friends and family, kept hitchhiking into his 90s. Sometimes policemen picked him up and drove him home only to discover that he was the author of the famous book on juvenile delinquency they had read in their criminal justice programs.
Amazingly, after his return to UCONN, Al assisted in an FBI surveillance investigation and federal prosecution. Al was informed by the FBI that a supposed legitimate financial planner he was working with was in reality suspected of stealing from him and other clients. Al consented to having his condominium bugged and the FBI gathered important evidence that, with Al's testimony and that of others, led to the perpetrator's conviction and imprisonment in the federal prison system. Ever the criminologist, Al expressed interest in interviewing the incarcerated con man who was accused of spending tens of thousands of dollars of his victims' money on night clubs, multiple expensive vehicles, trips to Las Vegas and expensive gifts for exotic dancers.
Anyone who met Al soon realized he had a tremendous love of life, enormous compassion and an incredible wit and sense of humor. He kept everybody laughing at his jokes even while lying in a hospital bed. He loved to take pictures of flowers on his walks and enjoyed crafting all sorts of household items into pendants and other works of art. And he wrote many amusing poems. Al was enormously kind and helpful to everyone he knew. He was a strong supporter of the ACLU and contributed to many charities and to the universities where he studied and taught.
Al is survived by his loving niece Gerianne who took great care of her beloved Uncle Al after he could no longer live independently and by his nephews Richard Segal, Philip Segal and Marc Cohen, his niece Cindy Peterson, and Al and Nati's niece Therese Eckel.
We all love you and miss you Al.
Authored by Al Cohen (University of Connecticut), Gerianne Cohen, Arnold Dashefsky (University of Connecticut), Jim DeFronzo (University of Connecticut) and Jungyun Gill (Stonehill College)
(Posted 12/07/14)
---
Sarah L. Boggs
Sarah Lee ("Salle") Boggs, a longtime faculty member in the Department of Anthropology, Sociology and Languages at the University of Missouri–St. Louis, died on Tuesday, Nov. 25, from complications of Alzheimer's disease. She lived in Clayton, Mo.

Boggs first arrived at UMSL as a part-time assistant professor of sociology in 1965, at a time when the young university was beginning to build a strong faculty. She brought with her a series of sociology degrees from Washington University in St. Louis, including her doctorate, completed in 1964.
Highly regarded in her chosen field of study, Boggs' research and teaching interests ranged from urban sociology to women and crime. Boggs became a full-time assistant professor at UMSL in the fall of 1967 and two years later was promoted to associate professor.
After she retired in 1992, Boggs remained actively engaged in professional service and teaching. She served as secretary for the Society for the Study of Social Problems from 1993 to 2000, and she was also an active member of the Midwest Sociological Society.
Boggs will be buried Thursday, Dec. 4, 2014 in a family plot in the Maple Hill Cemetery in Fairfield, Ill. There are no funeral arrangements. She is survived by a sister in Seattle, Wash., who also suffers from Alzheimer's disease.
(Posted 12/04/14)
---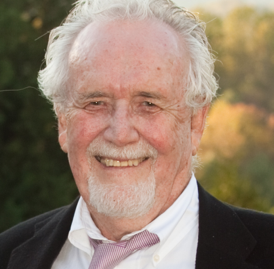 William J. Chambliss, 1933-2014
Bill Chambliss, a transformative force in conflict theory, the sociology of law, and criminology, died on February 22, 2014. Told he had little time to live when first diagnosed with cancer in nearly eight years ago, Bill characteristically broke all the rules. He lived with cancer as he had lived his life: on his own terms. Bill continued his research, published, traveled extensively, and taught until the very end. As he told me in July 2006, when his doctors informed him he likely had only months to live, "I've never been afraid of living, and I'm not afraid of dying."
Bill Chambliss was indeed unafraid. Despite spending long hours in the library and the archives doing research, he much preferred to be where the action was. As he explained in his paradigm-changing book On the Take: "Going to the streets of the city, rather than the records, may bring the role of corruption and complicity between political, economic, and criminal interests into sharp relief." 1 During the course of a productive 50-year career, Bill repeatedly went to the streets. He hung out with such notorious organized crime chiefs as Meyer Lansky as well as low-level drug dealers and petty criminals in Seattle; poppy growers, heroin traffickers, and CIA chiefs in Thailand's Golden Triangle; pirates of many stripes, whenever he could find them.
Bill had a yearning for the street; he simply loved to be among those who were on the receiving end of an exploitive social system shaped by race and class. Even when not officially conducting research, he headed for the street. One personal example: After we arrived in Juneau after three sleepless rain-soaked nights camping on the deck of the Alaska State Ferry, Bill somehow managed to find an all-night poker game at a local Inuit hangout. (My wife and I headed straight to the nearest hotel; Bill claimed he won $100.) He had an unerring gift for seeking out those who lived in the ragged quarters, and a unique talent for framing their challenges in larger sociological terms. Bill's research exemplifies the very best of C. Wright Mills' sociological imagination. Bill lived the sociological imagination.
After earning his sociology B.A. in 1955 under the tutelage of Don Cressey at UCLA, Bill spent a year hitchhiking between labor camps as a migratory farm worker. There he learned first-hand about the everyday lives of the men, women, and children who lived in the most ragged of quarters. These were experiences that came to shape his work. He also enlisted in the military, serving with an intelligence unit in Korea. When his unit became involved in gathering intelligence based on the torture of suspected north Korean spies, Bill risked being court martialed when he refused to participate (he was eventually transferred to another unit, and eventually honorably discharged with the rank of Sergeant).
After getting his sociology Ph.D. in 1962 at the University of Indiana, where he studied deviance under Alfred R. Lindesmith, Bill accepted an Assistant Professor Position at the University of Washington in Seattle. He soon moved away from explaining crime and deviance in terms of such then-standard sociological framings as differential association (Cressey) or symbolic interactionism (Lindesmith). Bill instead began to develop his own approach, helping to shape the newly emerging theoretical framework termed conflict theory. This approach, radical in the early 1960s, traced its origins to Marx's emphasis on the universality of social conflict in class-based societies. Conflict theory argued that societies are best understood in terms of structurally embedded conflicts between social groups, as opposed to the then-prevailing functionalist view of societies as systems whose components inevitably function to produce overall social system stability.
Bill's first major published article, "A Sociological Analysis of the Laws of Vagrancy," appeared in 1964 in Social Problems, and catapulted him to the forefront of the nascent conflict theory approach. In this seminal and widely cited article, he analyzed the 14th through 16th century English vagrancy laws, which had classified peasants made landless under the enclosure movement as vagrants. Bill argued that vagrancy laws had been enacted by different ruling elites throughout history, in order to provide those elites with low-cost quasi-slave labor.

In 1967 Bill moved to UC Santa Barbara as a tenured Associate Professor. This proved to be a highly productive period, including seven books that significantly impacted criminology and the sociology of law. Despite this intense pace of publishing, Bill remained close to UCSB's version of the street, serving as faculty advisor to the Black Students' Union during a time when tensions between the BSU and local police were at a flash point. The BSU had demanded the creation of a black studies program, and occupied the computer center in hopes of achieving that goal. (They eventually did.) The police, falsely believing the occupiers to be armed, were poised to move in. Bill played the key role in diffusing a tense situation, thereby avoiding a potentially bloody police crackdown on the occupiers.
In 1969 Bill published Crime and the Legal Process, the first major monograph to set forth his evolving ideas. This important work sought to show how lower-class black crime was rendered more visible than middle-class white crime, resulting in much higher rates of criminalization among blacks. A similar argument was made in his ethnography of small town street gangs, "The Saints and the Roughnecks" (1973). This widely cited classic (even today it results in nearly 90,000 Google hits) was reproduced in virtually every sociology textbook for a generation. In it Bill shows how the petty crimes committed by white middle-class gang members resulted in a slap on the wrist, while the same crimes, when committed by white lower-class gang members, led to criminal records with lifelong adverse consequences. Bill also published the first research to come out of his Seattle experience, Boxman: A Professional Thief's Journal (1972). Bill gave voice to the life story of safecracker Harry King, by letting King tell his story in his own words.
During this period Bill and law professor Robert Seidman collaborated on a seminal textbook, Law, Order, & Power (1971), showing how class interests not only become law, but also shape the entire criminal justice system. Bill also published three edited books reflecting his developing understanding of law and social conflict: Sociological Readings in the Conflict Perspective (1973), Problems of Industrial Society (1974), and Criminal Law in Action (1975). In collaboration with sociologist Thomas Ryther, he also published his first introductory sociology textbook, Sociology: The Discipline and its Direction (1975). Two more were to come: one which he and I co-authored in 1997 – the first to mainstream globalization into a US. introductory sociology textbook – and one with sociologist Daina Eglitis in 2012.
The University of Delaware hired Bill in 1976, where he founded and edited the journal Contemporary Crises, and published the book that was to establish him in the forefront of his field. On the Take: From Petty Criminals to Presidents (1978), which was based on his earlier Seattle research, exposed white-collar crime and corruption in that supposedly squeaky-clean city. In a rich, detailed, and inevitably controversial account, Bill argued that organized crime was not the result of the Mafia (or Cosa Nostra, as it had been relabeled during Congressional hearings in the late sixties), but was rather "a political phenomenon which takes its character from the economic institutions that exist at a particular point in time." 2 Organized crime is central to politics, from the precinct to the presidency. Bill developed these ideas more fully under the concept of "state organized crime" in an important series of writings: Organizing Crime (with criminologist Alan Block, 1981); Whose Law? What Order? (with sociologist Milton Mankoff, 1981); Exploring Criminology (1988), where even piracy was found to be a form of state organized crime (Sir Francis Drake was knighted by Queen Elizabeth for plundering Spanish ships and towns), and Making Law: The State, The Law, and Structural Contradictions (co-edited with sociologist Marjorie Zatz in 1993). Nor did Bill mince words when he described state organized crime in his 1998 Presidential address to the American Society of Criminology, whose annual meeting he themed "Crimes By and Against the State:"
The most important type of criminality organized by the state consists of acts defined by law as criminal and committed by state officials in the pursuit of their jobs as representatives of the state. Examples include a state's complicity in piracy, smuggling, assassinations, criminal conspiracies, acting as an accessory before or after the fact, and violating laws that limit their activities. In the latter category would be included the use of illegal methods of spying on citizens, diverting funds in ways prohibited by law (e.g., illegal campaign contributions, selling arms to countries prohibited by law, and supporting terrorist activities). 3

In 1986 Bill relocated to the Sociology Department at George Washington University, where he remained until his death. There he turned his attention to more local victims of state organized crime: residents of the District of Columbia's poorest black neighborhoods. To show the relationship between race, class, and criminalization, Bill amassed extensive statistical data about neighborhood characteristics, crime, and incarceration. But he also participated in "ride-alongs" with the self-styled "Dirty Harrys" of the Washington Police Department's Rapid Deployment Unit, in order to better understand how policing played out on the street. This research found its way into his 1993 Presidential Address to the Society for the Study of Social Problems, and eventually his book Power, Politics, & Crime (1999), where Bill argued that the "war against drugs" was both misplaced and a failure. He also showed that the media, police, and what has come to be known as the prison-industrial complex had manufactured the crime panic over supposedly predatory black males. In many ways this recent work reprises Bill's earliest insights from his original studies of vagrancy: criminalization, he shows, is part of a draconian system resulting in "the ghettoization of the African American community and the creation of an intractable class of abjectly poor." 4

Bill continued making this argument even as he battled cancer. In a Huffington Post article entitled "Obama's Drug Problem" that appeared on January 26, 2013, Bill again showed that he was a fighter for justice until the end. Never one to pull his punches, he pointed out both the hypocrisy and systemic corruption of the war on drugs:
Barack Obama admits to having tried cocaine and marijuana but has overseen the largest increase in imprisonment for drug possession in the country's history…. Law-enforcement agencies are themselves "addicted" to drugs. They have grown dependent on the crime-fighting statistics generated by drug arrests. The employment of prison staff depends on extraordinary rates of incarceration. The money that law-enforcement agencies generate from confiscating property seized in drug busts funds equipment, enhances salaries and pays for weapons. 5

At the time of his death Bill was writing an article on the sociology of criminal conspiracies, along with a four volume edited collection (with sociologist Chris Moloney) on State Crime; the first volume will be published next year.
Bill Chambliss was a towering figure in sociology. The author or co-author of nearly two-dozen monographs and edited books, along with countless chapters, journal articles, and popular pieces, he received numerous prestigious awards throughout his career. Among these are the Presidencies of the American Society of Criminology and the Society for the Study of Social Problems, previously mentioned; Lifetime Achievement Awards from the American Sociological Association's sections on Criminology (1985) and the Sociology of Law (2009), as well as the Society for the Study of Social Problem's section on Law and Society (2009); the American Society of Criminology's Major Achievement Award (1995) and Edwin H. Sutherland Award (2001); and the Academy of Criminal Justice Sciences Bruce Smith Sr. Distinguished Leadership in Criminal Justice Award (1986). In 2008 Bill gave the Beto Chair Lecture in Criminal Justice at Sam Houston State University, and the following year he received an honorary Doctorate of Law from the University of Guelph, Canada.
Reflecting his role as a teacher-scholar, mentor for many of today's leading criminologists and sociologists of law as well as thousands of students throughout his career, Bill received a singular honor from the Society for the Study of Social Problems in 2009: the creation of the William J. Chambliss Lifetime Achievement Award "to recognize career-spanning excellence and achievement in the area of law and society."
Bill will be greatly missed by his wife Pernille, his sons Jeff and James and daughter Lauren, his grandchildren, his students, his many friends. His legacy will live on in their memories, his writings, and the imprint he has left as a scholar who was never afraid to speak truth to power.
To make a gift in memory of Bill, support the William Chambliss Graduate Student Support Fund at The George Washington University by visiting go.gwu.edu/bill chambliss.
Dr. Chambliss's obituary was written by Dr. Richard P. Appelbaum, University of California at Santa Barbara.
(Posted 2/24/14)
1. William J. Chambliss (1978) On the Take: From Petty Criminals to Presidents. Bloomington: Indiana University Press, pp. 5-6.
3. William J. Chambliss (1988), "State Organized Crime," Criminology 27:183. His Presidential address also lists numerous examples of state-organized piracy, CIA involvement in narcotics smuggling during the Vietnam War as well as illegal arms smuggling during U.S. effort to destabilize the leftist Sandinista government in Nicaragua.
4. William J. Chambliss (1999) Power, Politics, & Crime. Boulder, CO: Westview, p. 76.
5. http://www.huffingtonpost.com/william-chambliss/obamas-drug-problem_b_2443645.html.