Obituaries/Transitions
If you are a member of SSSP and would like to post an obituary/transition, please contact the Administrative Office at sssp@utk.edu.
Obituaries/Transitions will remain posted for 2 years.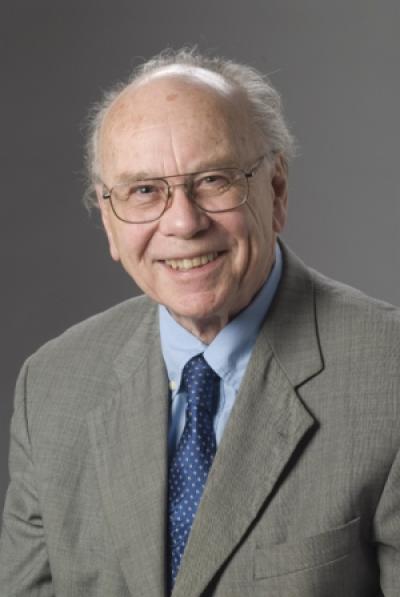 Murray Straus

Murray Straus, an internationally influential former professor of sociology at the University of New Hampshire and founder of the field of family violence research, died May 13 at the age of 89.
Beginning in the 1970s, his surveys established that people were far more likely to be assaulted and injured by members of their own family than they were by strangers, fundamentally changing popular and academic conceptions about crime and crime prevention.
He devoted much of his later career to the study of spanking and corporal punishment, accumulating evidence that spanking was associated with increased subsequent aggression among children and reduced warmth between them and their parents, among other negative side effects.
He pioneered techniques for getting information about sensitive topics such as being the victim or perpetrator of family violence in national household and telephone surveys. His Conflict Tactics Scale, which he revised over the years, became the standard approach for gathering information about child and spouse abuse and one of the more widely used instruments in social science.
His findings led him to the conclusion that, although women suffered more serious consequences than men from domestic aggression, women perpetrated a considerable amount of violence in intimate relationships that also needed to be addressed in public policy if families were to be made safe.
Early in his career he specialized in rural sociology and the measurement of family interaction.
He became interested in family violence as a result of planning a meeting of the National Council of Family Relations in Chicago, Illinois, in 1968 in the wake of police brutality there at the Democratic Convention.
He decided that to engage with the issues of the day, they needed to assemble a panel on the connection between families and societal violence. He went on to show that people exposed to violence in their families of origin were considerably more likely to engage in violence as adults and to support public policies such as capital punishment and military intervention.
He was of the opinion that spanking, even when used in moderation, taught that hitting and violence were appropriate and even necessary responses when a person believed someone else's misbehavior needed correction. He concluded, based on his research, that parents should be taught to never spank children. He strongly endorsed and provided much of the scientific evidence to back efforts to ban corporal punishment, a ban which has been adopted by more than four dozen countries.
Straus spent most of his career, from 1968 until his death, at UNH, much of it as director of the Family Research Laboratory, after previous positions at Washington State University, University of Wisconsin, Cornell and the University of Minnesota. He received his bachelor's and doctoral training at the University of Wisconsin.
He was an energetic and prolific scholar, authoring 15 books and hundreds of scholarly articles. Among the most widely cited were "Behind Closed Doors" and "Beating the Devil Out of Them."
He was also a devoted teacher who trained and mentored dozens of scholars, including many of the current luminaries in the field of family violence, as director for 30 years of a post-doctoral fellowship program funded by the National Institute of Mental Health.
He served as president of the Society for the Study of Social Problems, the National Council on Family Relations and the Eastern Sociological Society and was active in numerous other academic organizations.
He was the recipient of many awards, including from the American Professional Society on the Abuse of Children, the National Association of Social Workers and the American Sociological Association.
He was known as a warm and engaging person who enjoyed collaborating with colleagues and supervising students. He assembled two large international consortia, involving dozens of scholars in more than 30 countries to conduct cross-national comparative surveys on dating violence and parental disciplinary practices.
Straus was born in New York City on June 18, 1926, to Samuel and Kathleen (Miller) Straus.
He is survived by his wife, Dorothy Dunn Straus; his children by a previous marriage, Carol Straus and Dr. John Straus; his stepchildren David Dunn and wife Kathy, Lisa Dunn, Thomas Dunn and wife Linda; and many grandchildren and great-grandchildren.
A memorial to commemorate his life and work is planned for July 11 in conjunction with the International Conference on Family Violence and Child Victimization Research to be held at the Portsmouth Sheraton. All members of the community are welcome.
Contributions in his memory may be made to the Family Research Lab Projects Fund, with checks made out to UNH Foundation and referencing Murray Straus, and mailed to:
Family Research Lab Projects Fund
c/o UNH Foundation
9 Edgewood Road
Durham, NH 03824
A blog for friends and colleagues to share recollections and sentiments can be accessed here.

There will be a memorial celebration of his life and work at the upcoming International Family Violence and Child Victimization Research Conference at the Portsmouth Sheraton Hotel, Portsmouth, New Hampshire, July 10-12, 2016. For more information please visit the conference website.

(Posted 5/18/16)
_______________________________________________________________________________________________________________________________________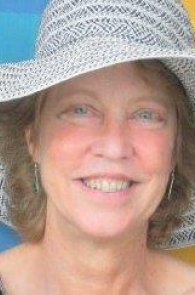 A. Kathryn Stout
Kate Stout passed away peacefully on 21 July 2015 at the age of 58 in her hometown of New Orleans, following a long struggle with respiratory problems. A hurricane Katrina survivor, Kate had been Associate Professor of Sociology at Manhattan College since the autumn of 2012.
Kate dedicated her life to teaching and to promoting progressive social change. Her research focused on social movements and the legal limits of protest, which she pursued from a critical, sociology of law approach. Her study of the mid-1980s Sanctuary Movement brought her to the field along the southwest border with Mexico where she came face to face with contradictory US responses to recurring migratory crises. Subsequent travels brought her to Nicaragua and Cuba where she expressed an unconditional solidarity with peoples under attack by misguided US foreign policy. Everywhere she went, Kate established ties of friendship and mutual learning that fueled her exemplary interactive classroom teaching. Her enormous skills at translating complex social and legal processes into plain English are now legendary.
In earlier decades, Kate was active in a variety of professional associations, including the Association for Humanist Sociology (AHS), the Society for the Study of Social Problems (SSSP), American Sociological Association (ASA) and the Division on Critical Criminology of the Section of the American Society of Criminology (ASC). Over recent years, however, her declining health made it increasingly difficult to attend professional meetings. Prior to coming to New York City, she was an Associate Professor at the Southern University of New Orleans (SUNO), where she participated in post-Katrina reconstruction. She held earlier posts at Dominican University and Northeastern Illinois University, along with visiting posts at SUNY- Plattsburgh, Purdue University and Central Michigan University. Her doctoral work under the direction of the late Bill Chambliss was completed at the University of Delaware following her MA at Boston College, where she was influenced by mentors such as Richard Quinney and Stephen Pfohl. Kate was in the process of editing a collection of critical criminology scholarship dedicated to the legacy of Chambliss when her health took a dramatic turn for the worse.
In the end, the tenacity with which Kate struggled for survival was surpassed only by the uncompromising lifelong stance she took on demanding social justice. She felt that sociology was at its best when it provided a voice for the voiceless. She will be greatly missed by her students, friends and colleagues.
Dr. Stout's obituary was written by R.A. Dello Buono, Manhattan College, NYC.
(Posted 8/19/15)
---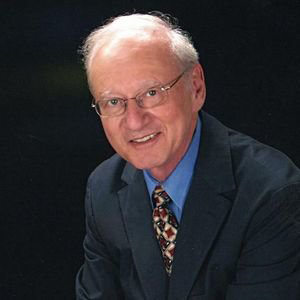 Leonard Gordon
Len Gordon, 79, of Scottsdale, AZ unexpectedly passed away on March 4th, 2015 from a heart attack. He was preceded in death by his wife Rena Joyce Feigelman Gordon and is survived by his wife Dorthy Levy Herzberg, children Melinda Sue Gordon, Matt Gordon and his wife Brenda Nard and Malka Melissa (maBliss) Verbena, step children David and his wife Dana Herzberg, Matt and his wife Amber Herzberg, grandchildren Jake, Hal, Lily, Jordan and Nathan along with many family, friends, university students, colleagues and fellow softball players. Len was an alumnus of the University of Michigan and Wayne State University where he earned his Ph.D. in Sociology.
Len moved to Arizona in 1967 to teach at Arizona State University where he worked tirelessly as a professor, chairman, dean and champion until the day he died. He was instrumental in the establishment of the ASU Emeritus College and currently sat on the University Senate. Len loved Dorthy, baseball, dancing, Gershwin and jovial conversation. He will be sorely missed.
In lieu of flowers, please consider memorial donations to benefit the Len and Rena Gordon Spunky Award for ASU students. You may make a gift online at http://asufoundation.org/spunkyaward or send a check, payable to the ASU Foundation, to Jill DeMichele.
To send remarks or condolences visit http://www.tributes.com/obituary/show/Leonard-Gordon-102251823?f_e=1.
(Posted 3/10/15)
---
JoAnn R. L. Miller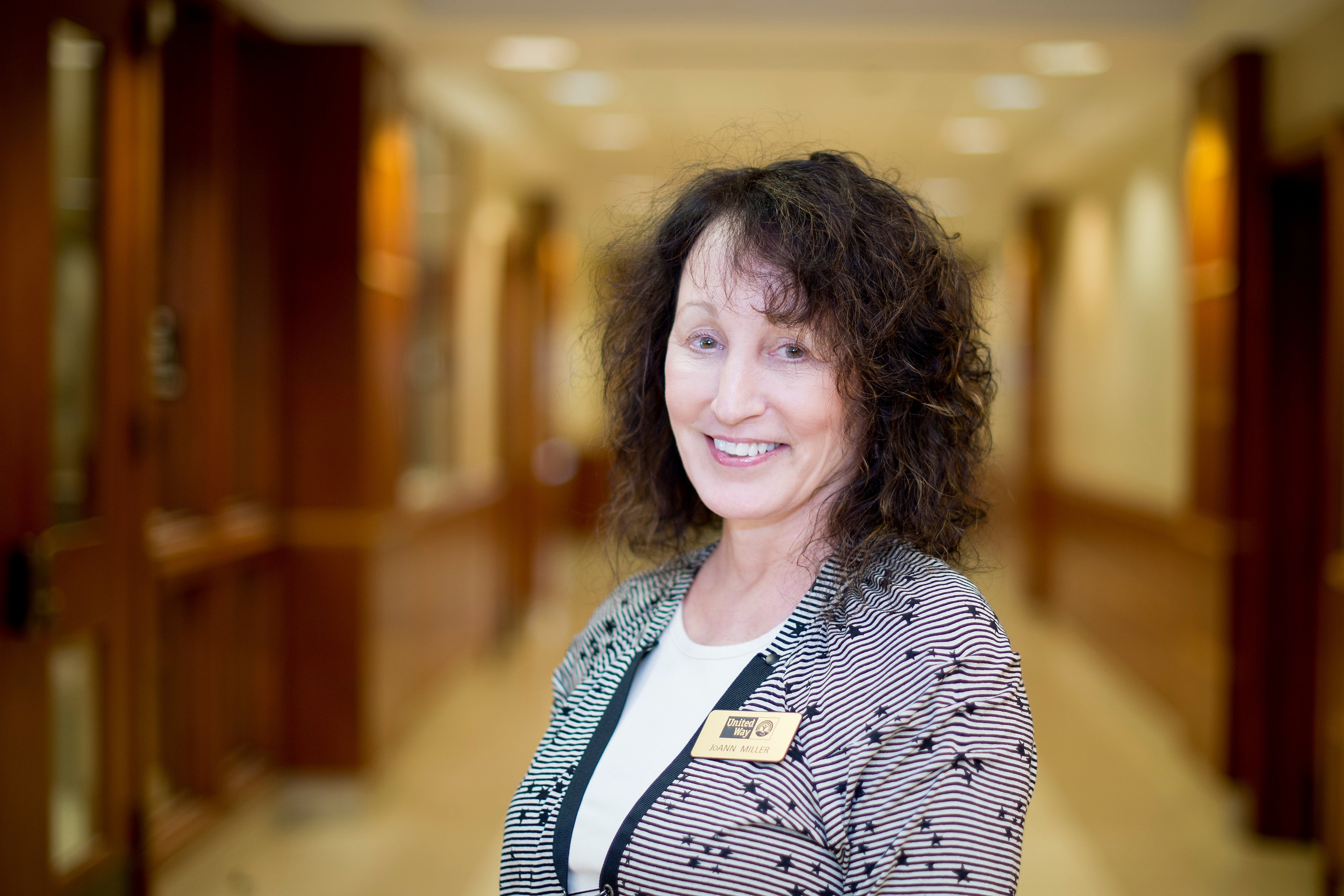 JoAnn R. L. Miller, 65, of West Lafayette, died on December 25, after a 9 month battle with primary peritoneal cancer. She lived a very full life, and was brave to the very end, surrounded by family. She touched the lives of many people, and will be missed sorely. She was an educator, and later administrator at Purdue, and worked hard in the nearby communities to put her knowledge to work for the betterment of all.
JoAnn was born JoAnn Rita Langley on July 12, 1949, to John Rogers and Rita Violet Langley, (both deceased) of Manchester, New Hampshire. She attended Villa Augustina Academy, and Mount St. Mary Academy, both in Manchester, and distinguished herself early as a state debate champion. She matriculated at Ithaca College (NY) in 1967, left school to marry Douglas Miller in 1968, and in 1969 gave birth to her son Jonathan. She resumed her education with a B.A. from Keene State College in 1978, a M.S. in sociology from William & Mary in 1980, and a Ph.D. in sociology from the University of Massachusetts (Amherst) in 1984.
She joined the Purdue sociology faculty in 1984 and quickly distinguished herself. Her work in academic programs, on committees, and her many publications are too lengthy to list here. She founded the Law and Society section, which soon held the largest enrollment in the Department of Sociology.
JoAnn met Scott Frankenberger in early 1988, and they married that summer. Theirs was a very happy and passionate marriage. They loved each other very much. They loved to be with family. They loved to work in the community and to travel. Italy became their favorite destination. At work, JoAnn continued to win teaching awards, was a visiting scholar in Jakarta, Indonesia, and at the University of Hamburg, Germany, and a Fellow in Law and Society at Harvard Law School, where she was in residence from 1999-2000.
Rising through the ranks at Purdue, JoAnn achieved Full Professor of Sociology in 2008, serving as Interim Head from 2009-2010. At about the same time, she was appointed Associate Dean for Interdisciplinary Studies and Engagement in the College of Liberal Arts (2008). Over her career, she published 7 books, as well as numerous book chapters, articles, and reviews. She was also active in national and international professional societies. She gave the keynote address at a national conference on family violence in Jakarta, Indonesia (1991), and chaired a presentation at the International Congress on Mental Health and the Law in Berlin, Germany (2011). Active in the Society for the Study of Social Problems (SSSP), she was the President of this international organization for 2009-2010. And, most recently, she proposed the formation of the School for Interdisciplinary Studies at Purdue, and became the Head of this school in April, 2014.
JoAnn's intensity was not confined to Purdue or far-flung locations. She was a strong advocate of faculty bringing their expertise to bear on their local community, to be engaged and give back. She worked with the community of Lafayette over the years in many ways, with court programs, jail issues, housing problems, and much more, authoring many grants that brought federal and state money into the community. She advocated for evidence-based practices, diversion programs, prisoner re-entry, and "fresh-start" housing, all with neighborhood improvement and crime reduction in mind. She authored the successful Weed and Seed grants from the US Department of Justice in cooperation with Mayor Roswarski's office, a major United Way grant, several Indiana Housing and Community Development Authority grants, as well as a Duke Energy Grant for a community diversity study.
In her home life she was the loving wife and partner of Scott, devoted mother to Jonathan, daughter-in-law Maura, and especially her grandson Gus. They were kindred mischievous spirits. Also, warm stepmother to Jennifer (Frankenberger) Segovia, and stepson Casey Frankenberger. She loved helping others, reading, good cooking (someone else's), comedy, the music of Shirley Horn, NCAA sweet 16, fashion, and travel. She loved riding in the Queen's car, and the occasional Jack double on the rocks. She loved especially Italy, where she and her husband visited when they could. Despite her cancer, she was able to visit there one last time between the end of chemotherapy in August and surgery in October. She seemed especially at peace on this trip. In late November the cancer returned, and in spite of her courage and determination it took her on Christmas Day.
Besides her immediate family, she is survived by her three sisters, Donna Lee Leinsing, Debra Lou Fuchs, and Ruby Margaret Stephens, and her brother John Richard Langley, and many nieces, nephews, and other grandchildren. She was adored by her husband, loved by many others, and she loved and adored unselfishly right back.
A memorial scholarship fund will be established in the College of Liberal Arts in her name. The nature of the scholarship is still to be determined. If you wish to contribute to this fund, please contact Lori Sparger in the CLA Development office at lsparger@prf.org or 765-494-9314. Checks to the Purdue Foundation can be mailed to the CLA Development Office, 100 N. University St., West Lafayette, IN 47907 with "JoAnn Miller" in the memo line.
Her life is to be celebrated and praised, not mourned. A memorial celebration will be held at Purdue Memorial Union on Friday, March 6, from 4-6PM, in the Anniversary Drawing Room (Room 304). All her friends, relatives, and colleagues are invited to attend and share stories about her remarkable life.
Dr. Miller's obituary was written by her husband, Scott Frankenberger.
To send remarks or condolences visit http://www.legacy.com/obituaries/jconline/obituary.aspx?n=joann-r-l-miller&pid=173838625.
(Posted 1/15/15)
---
On Christmas Day 2014 JoAnn Miller, age 65, lost her battle against primary peritoneal cancer. She joined the Department of Sociology at Purdue in 1984, after receiving her Ph.D. in sociology from the University of Massachusetts, Amherst. Earlier, she had earned an Associate of Arts degree from the Merrimack Valley Branch of the University of New Hampshire in 1976, a Bachelor of Arts degree from Keene College, in New Hampshire in 1978, and a Master of Arts degree from the College of William and Mary in Virginia in 1980.
From the moment that she arrived in West Lafayette, as an Assistant Professor of sociology, Professor Miller has served Purdue and Greater Lafayette, bringing together academics and community leaders to address social problems and implement solutions. Her life embodies scholarship in pursuit of social justice.
As part of her contribution to building the Law and Society program in the Department of Sociology at Purdue, she worked with the local prosecutor's office, obtaining a substantial ($121,000) grant from the National Institute of Justice in 1988. Later she turned to more general community development efforts, building on a series of relatively small grants to develop the "Downtown Lafayette Weed and Seed Program" (2007-2008), which brought in over a half million dollars in funding for a five year program. At the same time (2007), she developed a two-year program, studying sex offenders returning from state prison ($168,136), and another project focused on "Affordable Housing: A Tool for a Successful Re-entry Problem Solving Court" ($256,485). Even in failing health she managed to secure a grant to study rental assistance, to complement the affordable housing project, as another aspect of the "Re-entry Court."
Meanwhile, back at Purdue, Professor Miller rose through the academic ranks, achieving national and international distinction, as Associate Editor, from 1994-1996 (with Robert Perrucci), of Social Problems, the official journal of the Society for the Study of Social Problems, and as co-editor, from 2001-2005 (with Robert Perrucci), of Contemporary Sociology, the journal which publishes reviews of record for the American Sociological Association. In 2008, she was named Professor of Sociology and appointed Associate Dean for Interdisciplinary Studies and Engagement for the College of Liberal Arts. In 2009-2010, she served as Interim Head, for the Department of Sociology, stepping back temporarily from the dean's office in a moment of departmental need. Then, after years of noteworthy scholarship and invaluable national service, she was elected President (2009-2010) of the Society for the Study of Social Problems. Most recently, she became head of the newly created School for Interdisciplinary Studies at Purdue, in April 2014.
Her published works includes six books. These include two edited collections (1984 and 1986) for Research in Social Problems and Public Policy. (Volumes III and IV), two books (1991 and 2007) on child abuse and family violence (with Dean Knudsen), and two books (2009 and 2011) on "Problem Solving Courts" (with the honorable D. C. Johnson). This last project epitomizes her effort to bring academics and community leaders together in developing better ways to serve the noble goal of social justice within the context of civil and criminal law.
Her scores of shorter papers include numerous publications coauthored with her many students.
JoAnn was born July 12, 1949, in Manchester, New Hampshire, the second of five children born to John Rogers Langley and Rita Violet Langley (née Carrier), both deceased. She is survived by four siblings, Donna Lee Leinsing, Debra Lou Fuchs, Ruby Margaret Stevens, and John Richard Langley. She was the loving wife and partner of Scott Frankenberger, devoted mother to Jonathan Miller, and his wife, Maura Smale, and was especially devoted to their son, her grandson, August ("Gus"). JoAnn was also a warm stepmother to Jennifer (Frankenberger) Segovia, and stepson Casey Frankenberger. She will be sorely missed by her family, her colleagues, and her many friends locally and nationally.
A memorial scholarship fund will be established in the College of Liberal Arts in her name. The exact nature of the scholarship is still to be determined, but if you wish to contribute to this fund, please contact Lori Sparger in the CLA Development office at lsparger@prf.org or 765-494-9314. Checks to the Purdue Foundation can be mailed to the CLA Development Office, 100 N. University St., West Lafayette, IN 47907 with "JoAnn Miller" in the memo line.
Dr. Miller's obituary was written by Richard Hogan, Purdue University and Carolyn Cummings Perrucci, Purdue University.
(Posted 1/13/15)
---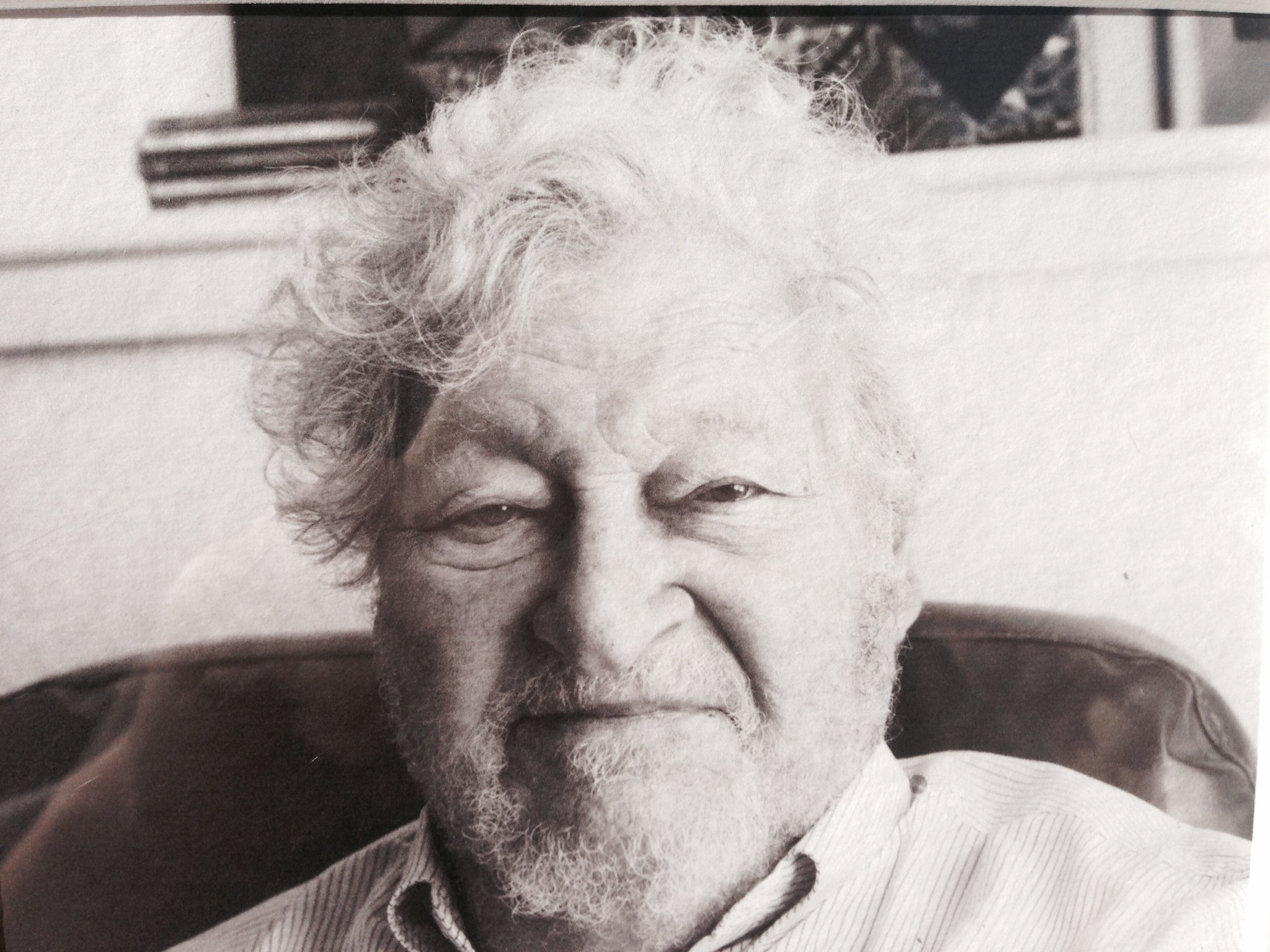 Joseph R. Gusfield
Joe was one of the giants of the great generation of sociologists that came to the discipline after World War II and whose work defined the discipline as we know it today. Joe was not just an outstanding, world renowned sociologist, one of the leading figures in cultural sociology, the author of such classics as Symbolic Crusade: Status Politics and the American Temperance Movement and The Culture of Public Problems: Drinking-Driving and the Symbolic Order and countless other books and articles, but he was a true intellectual interested in a wide variety of subjects as befits someone who, as a young man, started out as a movie critic.
Joe was still teaching in the department when I got on board in 1989. He was skeptical about the kind of sociology I was trained in, preferring the humanistic bent of the discipline, but from the first moment he has been nothing but generous, warm and supportive of his young colleague. While I have never been to the races with Joe, (one of the few areas where Joe did connect with probability theory and quantification), I visited his home many times and we met at countless art exhibits and other cultural events. (It might have helped that I too started out as a movie critic.) He and his wife, Irma, who passed away exactly two years before Joe did, followed with great interest my wife's artistic career and even took interest in my son, Adam, who they knew as a small child.
The last time I met Joe was this August. He already had lived up in the Bay Area for several years. He came to ASA and we ran into each other at the hotel lobby. He was in a wheel chair, pushed by his computer scientist son. We went to have lunch at a small sandwich place nearby. Joe was in ill health but mentally he was still the old, brilliant Joe. He was curious, witty, engaging. We talked about the discipline, the department and we, naturally, gossiped. He said he was going to come down to La Jolla, in October, and I asked him if he would like to give a talk in the department. He immediately agreed. There was a book manuscript he was working on about sociology and the humanities. We shook hands, but he never came. He was too frail for the trip.
In a conversation, Joe described Erving Goffman, a friend, he wanted to hire at UCSD in 1969, as a "brilliant scholar and a mensch." If I had to describe Joe in four words, I would just repeat what he said about Goffman: "brilliant scholar and a mensch."
In a 2006 interview Joe offered this insight: "As a sociologist I have always been interested in how things become problems. My interest has been in the contexts of problems—how they come to be matters of public concern and how they become defined. I like to say that if I am pressed to the wall, and asked, 'How do you solve this problem', I say, 'Why do you ask?'
Dr. Gusfield served as SSSP President during the 1988-1989 term.
Dr. Gusfield's obituary was written by Dr. Ákos Róna-Tas, Professor and Chair of Sociology, University of California, San Diego.
(Posted 1/12/15)
---