Why Join the SSSP?
SSSP is the interdisciplinary home for nearly 2,000 scholars, activists, practitioners, and students dedicated to promoting greater social justice through social research. Members share and support research in pursuit of social justice, outreach to policy makers on social research implications for social change, and support the work of community organizations fighting for a better world. Membership comes with the opportunity to pursue an elected office, a division chair position, or become part of a committee where leadership in divisional activities is possible and encouraged. Additional membership benefits include access to job postings, participation in the annual meeting mentorship program, and connections to student and professional networks.

Student membership is only $33. All new members are invited to attend the New Member Breakfast hosted by long-term members at the SSSP Annual Meeting in August.
Graduate Student Listserv
Receive timely messages about other ways to get involved, including SSSP campaigns and opportunities from Division Chairs.
Awards/Fellowship/Scholarship
Leadership Opportunities
Professional Development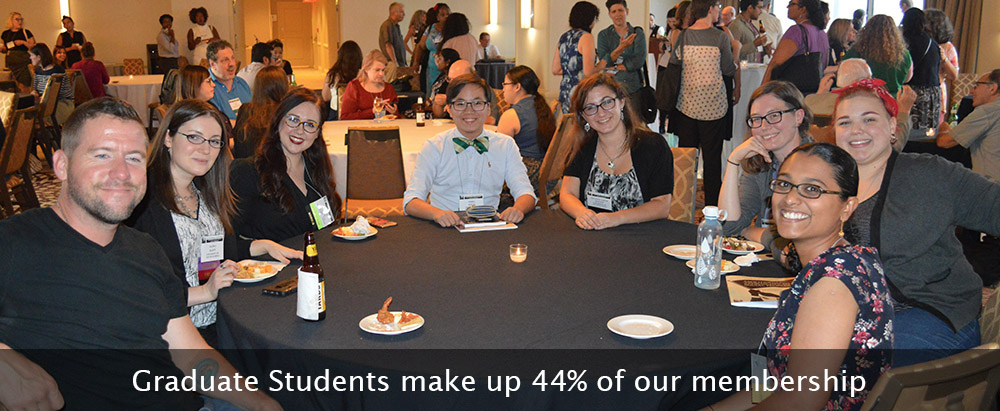 "When I was a graduate student conducting research on prisoners and prisons, I appreciated how the SSSP community combines rigorous scientific research and activism to create social justice scholarship. The SSSP is a great community for early career scholars because there are numerous opportunities for mentorship and professionalization. Some of my best conference memories are from division meetings and socials! The SSSP has truly been a welcoming community of intellectual exchange and support."

- Kathryn M. Nowotny, University of Miami