Obituaries/Transitions
If you are a SSSP member and would like to post an obituary/transition, please contact the Administrative Office at sssp@utk.edu. Obituaries/Transitions will remain posted for 2 years.

The Passing of a Colleague and a Friend
Matthew Leclaire (right, next to his advisor, Andrew Spivak at his doctoral hooding), a rising star in the study of bullying and juvenile delinquency, passed away on September 21st of complications related to a persistent infection. He was elected to be the incoming chair of our division and was well-known at SSSP for his infectious enthusiasm, sharp intellect, and an approach to sociology that was not afraid to stand out from the crowd. What he was less known for (but equally deserving of recognition) was his activism in his local community, his tremendously influential and award-winning work in the classroom, and his mentorship of fellow graduate students— of whom I was but one.
Matthew was a one-of-a-kind scholar, the likes of which we never knew we needed. Coming up from humble beginnings, a diffi- cult childhood, and a rich, personal history of experience in sub-cultural groups, he brought a nuanced, critically-minded approach to the study of delinquency. His personal experience became a tool in the classroom, inspiring his students to look beyond the textbook. He encouraging students to get their hands dirty by exploring groups far removed from their personal experience and to take the lessons of sociology into the real world. In fact, the halls of his former gradu- ate school department, University of Nevada, Las Vegas, are still lined with the poster presentations from his classes, where no other undergraduate class's work is featured. It is no wonder UNLV saw fit to award him with a University-wide teaching award.
Matthew had just completed his Ph.D. in sociology from the University of Nevada, Las Vegas and begun a tenure-track position this Fall teaching in both sociology and criminology at Coppin State University in Baltimore. It was his dream to move beyond his beginnings and excel in the every day acts of teaching, knowledge creation, and activism. Matthew lives on in the work of his peers, students, and faculty who he inspired to push the boundaries of teaching, research, and community involvement.
Chris Wakefield
University of Nevada, Las Vegas
Posted: 10/17/18
---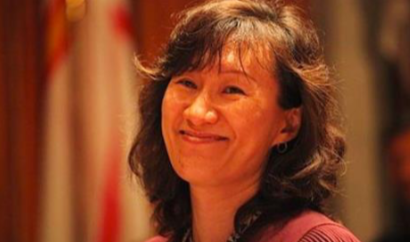 In Memoriam: Remembering Lisa Watt
It is with great sadness that we share news of the death of one of our division members. Dr. Lai Han Lisa Watt was a well-liked and respected member of our IE network. Lisa was a passionate scholar and a dedicated mother to her daughter Lok- Yi who became the focus of Lisa'sdoctoral work: "Her Life Rests on Your Shoulders": Doing Worry as Emotion Work in the Care of Children With Diabetes.
A tribute to Lisa along with information about donating to a fund set up for Lok-Yi can be found here: https://socialwork.mcmaster.ca/news/remembering-lisa-watt
Posted: 12/18/18