Obituaries/Transitions
If you are a SSSP member and would like to post an obituary/transition, please contact the Administrative Office at sssp@utk.edu. Obituaries/Transitions will remain posted for 2 years.
---
Dorothy E. Smith 1926-2022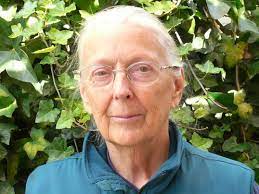 Dorothy E. Smith, the renowned sociological thinker, feminist critic, teacher, and mentor at the center of a large international network of scholarship, died in the early hours of Friday, June 3 after a fall the day before. She had been living in Vancouver, British Columbia.
Dorothy Smith was one of the first women to earn a Ph.D. at the University of California-Berkeley, in 1962. She taught at the University of British Columbia; the Ontario Institute for Studies in Education at the University of Toronto; and after retirement, at the University of Victoria in B.C. Her first book of many, The Everyday World as Problematic: A Feminist Sociology, was published in 1987; the most recent, Simply Institutional Ethnography, co-authored with the late Alison Griffith, was launched in May of 2022.
Smith's feminist critique of sociological theory and methods led her to develop a sociology for (rather than about) women, which developed further as a sociology for people and came to be known as Institutional Ethnography. She received the SSSP's Lee Founders Award in 2017, and was honored with many other accolades from universities and professional organizations throughout the world; in 2019 she received the Order of Canada for her contributions to society. She will be missed by many who studied and worked with her, as well as those who knew her through her writing.
Click here to read a New York Times article honoring Dorothy E. Smith.
A site has been set up where we can post our memories of Dorothy and messages for her family:
https://www.kudoboard.com/boards/92REPim8
Posted: 06/7/22
---
S.M. "Mike" Miller 1922-2021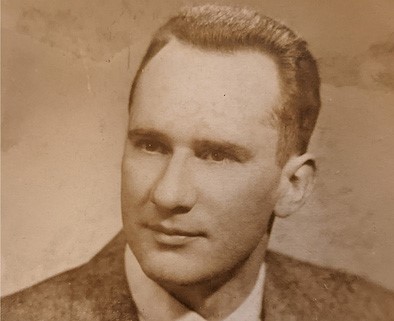 "Miller—who died on October 27, three weeks before his ninety-ninth birthday—was a close advisor to King. He met the civil rights leader in August 1966 when he was invited to speak at the Southern Christian Leadership Conference's annual meeting in Jackson, Mississippi. They developed a friendship and working relationship. Miller wrote speeches, congressional testimony, and book chapters for King, including one on economic policy for the 1967 book Where Do We Go from Here?
Miller was a pioneer in making social science useful for activist, progressive groups in the United States and in other countries. He grew up in an impoverished Jewish immigrant family in New York. As he described in his essay "No Permanent Abode," they were often homeless, frequently evicted from their tenement apartments. Always down-to-earth—a man without pretensions, despite his remarkable professional accomplishments—he never forgot where he came from.
He was trained as an economist at Brooklyn College, Columbia University, and Princeton University, where he wrote a dissertation about leadership and collective bargaining in a local of a national union, a rare topic for economists at the time. He got his first teaching job at Rutgers University, where he taught from 1947 to 1949. Rutgers didn't renew his contract after he attacked the anti-union Taft-Hartley Act during a radio interview and refused to moderate his public statements. By the 1950s, Miller preferred the company of his more radical friends in sociology anyway, and he turned himself into a sociologist, teaching at Brooklyn College, Syracuse University, NYU, Boston University, and Boston College. His brilliant mind and passion for justice inspired generations of students.
"I was stunned by his bold assertion of progressive perspectives in the worst years of the McCarthy period," recalled Dick Flacks, who took a course with Miller at Brooklyn College in 1955 and later became a founder of Students for a Democratic Society and a prominent radical sociologist.
Along with C. Wright Mills and a handful of other sociologists, Miller challenged the dominant view of postwar social science that inequality and poverty were no longer serious problems. In a 1961 article for Dissent, "Are Workers Middle Class?" (co-authored with Frank Riessman), Miller contended that most American workers were not sharing in the benefits of the nation's prosperity: "The wages of large groups of workers, in the South, in New England, and in 'sick' industries are still very low; among workers who suffer most from discrimination—Negroes, Mexicans, and Puerto Ricans—poverty is often extreme." (This was one of many articles Miller wrote for Dissent.)
In all, Miller wrote about 400 articles and eleven books, mostly dealing with poverty and inequality, including Social Class and Social Policy (with Frank Riessman, 1968), The Future of Inequality (with Pam Roby, 1970), Recapitalizing America: Alternatives to the Corporate Distortion of National Policy (with Donald Tomaskovic-Devey, 1983), and Respect and Rights: Class, Race, and Gender Today (with Anthony J. Savoie, 2002). In 1960, for Current Sociology, he wrote the first comparative study of social mobility, pointing out that, contrary to the myth, the rate of downward mobility frequently exceeds the level of upward mobility. He was frequently quoted in the media and liked to write for general audiences, including a regular column for the liberal British magazine New Society."
The above is pulled from an article honoring S.M. "Mike" Miller in Dissent Magazine. Click here to read the entire article.
Posted: 06/24/22
---