2022 Featured Abstracts
Molly Clark-Barol, University of Wisconsin-Madison; Mark Rice, EX-Incarcerated People Organizing (EXPO) & University of Wisconsin-Milwaukee; and Victoria Faust, University of Wisconsin-Madison
"Expert"-Activist Dynamics in Social Movement Knowledge Production: Health Impact Assessments in Wisconsin's Criminal Justice Reform Movement
| | |
| --- | --- |
| | |
| Molly Clark-Barol | Mark Rice |
In order to gain momentum towards an "expanded solutions table" for "inequities, inequalities, and injustices", in what ways is it necessary to reimagine who"Expert"-Activist Dynamics in Social Movement Knowledge Production: Health Impact Assessments in Wisconsin's Criminal Justice Reform Movement sits at that table as a 'researcher' and who as a 'participant', who as an 'activist' and who as an 'expert'? Science and technology studies have explored some of these issues with respect to embodied health movements, including environmental justice. However, the relationship of 'scientific' knowledge to the advancement of other kinds of social movement goals is less well understood (Felt et al 2016). In this paper, we analyze the experiences of 'expert'- 'activist' partnerships in the production of a Health Impact Assessments (HIAs) in the criminal justice reform movement in Wisconsin.
This paper draws on data from advisory committee and participant evaluations conducted in 2016 and 2017, as well as interviews with EXPO member, ally, and bellwethers (policymakers, advocacy and service organizations, legislative staff/director, journalists/reporters, research/think tanks, and administrative decision makers) conducted in 2020 and 2021. We address the questions:
What impact did the HIAs have (or fail to have) in achieving the policy changes sought by EXPO and WISDOM?

What role did the HIAs play in the larger context of the 'credibility struggles' (Epstein 1996) of EXPO's directly impacted membership to be recognized as holders of legitimate and authoritative knowledge about mass incarceration and supervision?

What are the reflections and lessons learned from the experience of HIAs and their role in credibility struggles when it comes to the best practices for 'research' and 'activist' partnerships?
Although initially a practice favored in Europe, HIAs have emerged in the US over the last decade as a tool for promoting inclusion of health into public policy, and particuarly on integrating community voice (Morley et al., 2016). HIAs assess the health impacts of a policy, plan or project and the distribution of those impacts on a population for specific social and community contexts; they then identify evidence-based recommendations to inform decision-making in order to protect and improve community health and well-being and mitigate negative health impacts. As of early 2016, more than 390 HIAs were completed or in process in the United States (Dannenberg, 2016b). Overwhelmingly, HIAs remain focused on the built environment (Morley et al., 2016), and only 12 focused on the criminal justice system at various levels, including policing and crime prevention, substance use rehabilitation, reentry processes, and facilities (Hom et al., 2017).
EXPO (EX-Incarcerated People Organizing) is an organization led by those impacted by incarceration, which "works to end mass incarceration, eliminate all forms of structural discrimination against formerly incarcerated people, and restore formerly incarcerated people to full participation in the life of our communities." They formed in 2014 when directly impacted members of the WISDOM network formed their own organization to lead WISDOM's criminal justice work. WISDOM, a multi-issue, statewide social justice network of 12 local, faith-based organizations, which had previously used an HIA focused on analyzing the impacts of the availability of treatment, alternatives, and diversion (TAD) programs from incarceration.
In 2016, EXPO and WISDOM partnered with Human Impact Partners and the University of Wisconsin-Madison on an HIA assessing the health-related consequences of current WI state policies on the revocation of parole or probation for technical violations of the rules of supervision without the commission of a new crime, or "crimeless revocation." Crimeless revocation occurs when someone breaks any of the 22-55 rules of their supervision without committing a new crime. These include things like missing an appointment, having a GPS that malfunctions, minor traffic violation, or having a consensual romantic relationship without prior approval. Being incarcerated while these violations are investigated (a revocation hold) can result in the loss of jobs, housing, and even custody. Nearly 1 in 3 people incarcerated in WI in 2015 were incarcerated as a result of a crimeless revocation.
EXPO built on its campaign to end crimeless revocations by launching a campaign to depopulate and close Milwaukee Secure Detention Facility (MSDF) in 2017. MSDF was the first prison in the United States built solely for the purpose of detaining people for supervision violations. Many EXPO members in Milwaukee had been directly impacted by MSDF. EXPO member James Wilborn died in Milwaukee Secure Detention Facility in 2015. This incident played a key role in prompting EXPO of Milwaukee to launch this campaign.
WISDOM and EXPO utilized the findings from the HIA in their organizing work over the next six years. EXPO strategically used the findings and the recommendations of the HIA to garner support for the campaign to close MSDF. Key demands of the campaign included reducing the use of incarceration for supervision holds, reducing the use of crimeless revocations, and moving the treatment alternative incarceration programs within MSDF to community-based settings. They lifted up the key findings and the voices of directly impacted people at numerous community forums. Members of the organizations also did many presentations about the HIA at community organizations across Wisconsin and met with many elected officials to discuss the report. Numerous media outlets highlighted the findings and the recommendations of the HIA.
A key moment for EXPO and WISDOM came during a gubernatorial candidate forum that they hosted in 2018. All of the leading Democratic candidates for governor committed to ending crimeless revocations and closing Milwaukee Secure Detention Facility as soon as possible. Democratic Gubernatorial candidate Tony Evers went on to defeat Republican Governor Scott Walker in the election that year. The Department of Corrections began to move several of EXPO's policy recommendations forward in the following years. A Council of State Governments report revealed that Wisconsin saw a 42 percent decline in prison admissions due to supervision violations from 2018 to 2020. The Wisconsin Department of Corrections own data revealed that incarceration for supervision holds began to trend downward in 2020. In addition, the DOC decided to move all of the treatment alternative to revocation programs within MSDF to community-based settings. These policy changes resulted in the population at MSDF being cut by more than half.
These constitute what had been thought of as 'impossible' degree of success – even though the administration denies that the HIA had any impact on its agenda setting. In full findings we explore interim power building outcomes to demonstrate the contribution of the HIA to changes. Here we focus more on the relationship between structure of activist-researcher partnerships and some of those outcomes Features of the relationship between the 'experts' and people with lived experience contributed to these wins, but also produced tensions. Beyond being engaged solely as 'sources' of data, EXPO members sat on the HIA advisory board, served as researchers and analysts, and led dissemination in collaboration with WISDOM.
First, activists were engaged from the beginning to define the issue addressed by the HIA. The multiple impacts of crimeless revocations might have remained invisible to non-impacted activists who were more used to looking for issues that could be addressed by legislative or executive actions, rather than through administrative rule change and implementation. A tension, however, was that this stretched the use of HIAs as a knowledge tool. They have historically been used to inform one-off policy decisions, rather than encourage long term rule implementation monitoring.
Second, activists were central to defining protocols for and executing data collection. The data collection tools that resulted emphasized the centrality and credibility of lived experience from the beginning of research, rather than having that as a 'tag on' form of knowledge added on at the end to data collected in the 'traditional' division of labor, with impacted people only serving as subjects from whom information was extracted. On the other hand, data analysis and interpretation was, in the end, more led by the academic and consultant 'expert' researchers. The resulting product was on the 'wonky' side, but it did create a foundation for joint dissemination with activists and public health leaders. Unfortunately, this strategy may have disrupted the delicate relationships between activists and researchers on the one hand, and the 'targets' of the HIA– the Departments of Corrections and Community Corrections.
Finally, the use of a public health discourse enrolled new allies in the public health community. The weaving together of stories of lived experience with "hard" data loaned mutual credibility to both forms of knowledge for both activists and researchers. These partnerships have supported directly impacted activists getting seats at decision-making tables, notably a quarterly meeting with the DOC. A tension that remains is what counts as an 'effective' story. Particularly among non-impacted allies, interviewees suggested that people need to tell their stories in a way that is linear and disciplined, and evocative without being overly emotional. This provokes additional questions about the translational role of researchers and activists in creating policy change knowledge products from lived experience.
WORKS CITED
Dannenberg, A. L. (2016). A Brief History of Health Impact Assessment in the United States. Chronicles of Health Impact Assessment, 1(1), 1–8.
Epstein, S. (1996). Impure science: AIDS, activism, and the politics of knowledge. Univ of California Press.
Felt, U., Fouché, R., Miller, C. A., & Smith-Doerr, L. (Eds.). (2017). The handbook of science and technology studies. MIT Press.
Hom, E., Dannenberg, A. L., Farquhar, S., & Thornhill, L. (2017). A Systematic Review of Health Impact Assessments in the Criminal Justice System. American Journal of Criminal Justice: AJCJ, 42(4), 883–908.
Morley, R., Lindberg, R., Rogerson, B., Bever, E., & Pollack, K. M. (2016). Seven Years in the Field of Health Impact Assessment: Taking Stock and Future Directions. Chronicles of Health Impact Assessment, 1(1). https://doi.org/10.18060/21352
Corey Dolgon, Stonehill College
A Sociology of Hope: From Community Engagement to Social Movements and a Radical Agenda for Social Justice
Recent calls to "decolonize universities" and decolonize sociology in particular hold great promise to inspire a more radical sociology adept at using the discipline to create more fundamental social change. By relocating the foundations of sociology in the work of W.E.B. Dubois, Jane Addams, Ida B. Wells and others, recent academics have challenged the discipline's origin stories entrenched in the Chicago School's racist theoretical and methodological approaches. The contours of so much contemporary sociology still remain ensconced in the discipline's traditional paradigms that reflect and reproduce the settler colonial ideology that legitimized their elite university status to begin with. We may call on our students and colleagues to decolonize the discipline and create a sociology of praxis, but what would it look like?
Thus, it is in this moment of decolonization that we face a radical choice. Even as sociologists pursue decolonization, the works of DuBois and Addams and so many other women and scholars of color become themselves colonized as sociologists while their radical activism becomes depoliticized. In other words, in an act of academic "diversity and inclusion," women and nonwhite male sociologists are welcomed into the canon of sociology, but the more radical elements of their work—their activist engagement with revolutionary social justice organizing and movements disappears. For example, Jane Addams becomes a progenitor of service learning, civic engagement, and community-based research instead of a socialist, radical union organizer and anti-imperialist, anti-war activist. (Lengermann and Niebrugge 2016; Deegan 2013; Schneiderhan 2011; Daynes and Longo 2004; Harkavy and Puckett 1994) Du Bois is rightfully exalted for his groundbreaking sociological studies such as the "Philadelphia Negro" and the development of the Atlanta School of Sociology. (Wright II 2017; Morris 2015; Hunter 2015; Sall and Khan. 2017) Yet, as John Stanfield and others have argued, Du Bois turn towards Communism and Pan-Africanism demonstrated a scholarship and activism framed by, and ensconced in, a struggle against colonialism, white supremacy, and imperialism, and for a "culturally inclusive global human rights." (Stanfield 2010; Itzigsohn, 2013; Kelley 1999) Too often, this latter Du Bois disappears as the more acceptable Du Bois takes his place in the sociological canon. Decolonizing sociology must include moving away from the cynical inclusion of nonwhite, non-male sociologists into the already colonized discipline and its neoliberal corporate functions.
Instead, it should be a moment of revolutionary vision—an opportunity to create a sociology of hope. It should be an intellectual and engaged practice not driven by institutional professionalism and status, but by the work of linking our intellectual tools to the local and global struggles for liberation and justice. Such roots are available within the discipline both from the Marxist tradition (Karl Marx, Antonio Gramsci, Rosa Luxemburg) as well as the Black Radical tradition (C.L.R James, Amilcar Cabral, and Frantz Fanon, DuBois and Wells.) An increasingly decolonized sociology might also look to the Latin American roots of revolutionary social science such as Carlos Mariategui, Orlando Fals Borda and Paulo Freire or Asian radicals such as Bhikaiji Cama, Qui Jin, and Ho Chi Minh. The key distinction for a sociology of hope is its focus not on the discipline of sociology but on an action-driven knowledge production for liberation.
Committing Sociology within a radical action paradigm builds on the great sociological tradition of revolutionary thinkers who disparaged the myth of objective and neutral research. As Oliver Cromwell Cox (1948) argued, the sociologist should be "passionately partisan in favor of the welfare of the people and against the interest of the few when they seem to submerge that welfare…. the reason for the existence of the social scientist is that his academic findings contribute to the betterment of the people's well-being." To make such contributions, however, requires that we make connections to local communities and global organizations, and infuse our sociological practice with the work of social change. Our sociological theory will be as it has always been, inspired and informed by struggles over working conditions, human health and dignity; over land use, land rights and human rights; over the power to determine public policy and economic and global security. But we need not only ask questions about the social relevance of our research but also how such work should be used to implement the movements and policies we propose and support and engage with. Such efforts will inspire the hope we so desperately seek and the movements our world so desperately needs.
Brittany Fox-Williams, Lehman College, City University of New York and Lisbeth Loft, University of Copenhagen, UCPH
| | | |
| --- | --- | --- |
| | | |
| | Brittany Fox-Williams | Lisbeth Loft |
Should I Tell Anyone? Heterogeneous Youth Mental Health Responses in the Aftermath of Involuntary Police Contact
Involuntary police stops are a common experience for racialized adolescents living in urban communities. Studies link involuntary police stops and similar forms of deleterious justice system contact to a number of adverse developmental outcomes for youth related to educational performance, socialization, and health. Whereas previous studies established the negative mental health impacts of involuntary police encounters, this study examines heterogeneity in how mental health responses manifest themselves in the lives of adolescents, especially as it relates to their feelings of social stigma. Using data from the Fragile Families & Child Wellbeing Study (FFCWS), we identify three distinct types of social stigma response among youth in the aftermath of an involuntary police stop: Higher, Internal, and Lower. Our analysis demonstrates that the intrusiveness of a stop, together with key socio-demographic factors and child characteristics, predict more heightened feelings of social stigma. We conclude with a discussion of how the stigma of involuntary police stops can stunt the development of youth, impact their behavior, and shape their future prospects.
Sophie Hickey, Molly Wardaguga Research Centre at Charles Darwin University
Using Participatory Institutional Ethnography to Change Hospital Governance

At a time when hospitals are under increasing pressure, the provision of clinically and culturally safe healthcare for diverse populations remains one of the greatest challenges in multicultural Australia. Australia spends an estimated $80 billion per year on hospitals, yet its benefits are not equitably distributed. Unconscious bias and institutional racism have led to preventable harm and death. Health is a powerful example of how the historical exclusion of various groups from the governance of Australian institutions has led to continued systematic disadvantage. Community involvement in healthcare design and delivery can lead to more robust governance and downstream healthcare improvements; however, this is dependent on quality and relevant processes that address local need. I will detail my proposal to use participatory institutional ethnography to collaboratively identify new ways of engaging First Nations peoples and culturally and linguistically diverse peoples to strengthen high-level hospital governance to direct consumer-led change.
Amara Miller, California State University, East Bay, Emily Ernst, California State University, Sacramento, Abrina Valdez and Megan Curry, University of California, Davis
In-conceivable Futures: Climate Change and Reproductive Decision Making among North American Activists
| | | |
| --- | --- | --- |
| | | |
| Amara Miller | Emily Ernst | Megan Curry |
This paper engages in a content analysis of public testimonials available through the Conceivable Future project, a network of activists in the United States and Canada who seek to bring awareness to the threat climate change poses to reproductive justice. What are the impacts of climate change on the reproductive decision making of activists? Specifically focusing on activists who are choosing not to have children because of climate change, we explore the ways embodied experiences of eco-anxiety/eco-grief, family planning, and environmental activism collide within the Anthropocene. Analysis of activist testimonies revealed a number of themes regarding their motivations and experiences navigating reproductive decision making. Most activists struggled with ethical questions about what it means to be accountable to and responsible for future generations in a warming world. Their concerns were tied to their visions of future climate apocalypse and their acknowledgement of their own privilege and location in the Global North. Many encountered some form of stigma and/or social pressures from family, friends, and/or broader society about their choice to remain childless. These pressures were more strongly expressed by women. Ultimately, activists forgoing having kids were motivated by love and the hope that they can channel their energies into alternative forms of caregiving and/or activism.
Seth Kahn, West Chester University of Pennsylvania and Amy Lynch-Biniek, Kutztown University of Pennsylvania
Recasting Contingent Academic Labor Policy as the Academic Labor of All Faculty
| | |
| --- | --- |
| | |
| Seth Kahn | Amy Lynch-Biniek |
Unless you are an adjunct faculty member or an academic labor organizer, non-tenure-track (NTT) faculty positions are still often framed as nonstandard, temporary jobs or as training for/stepping stones to more stable employment--despite the fact that most positions in higher education are contingent, with many professors remaining in these jobs for years or entire careers. Even so, in piecemeal fashion, individual disciplines/institutions are slowly coming to terms with the unstable and exploitative conditions under which faculty off the tenure track are employed. Still, all too often our default in many discussions of our work is tenure-track-ness. Because tenure-line faculty remain majority white, male, cishet and able-bodied, faculty who are employed contingently are also often marginalized, or marked as non-standard, by race, gender, ability, and more. This "nonstandard" frame for contingent work and workers allows for policies that ignore or exclude the majority of faculty, making it more difficult for those whose participation matters most in labor equity work, we argue, to do it. That exclusion, coupled with advice to "just do the job you were hired to do" (Rybak 2014), paints equity work as a distraction from tenure-track faculty's professional responsibilities.
Responses that emerge from this conundrum (faculty with the least privilege expected to shoulder the burden of solving structural inequities, while faculty with power are discouraged from getting involved) tend to approach it from two directions. The first is calling for activism among contingent faculty to organize unions (where feasible), or following Joe Berry (2005) in Reclaiming the Ivory Tower, to act like they have unions even if they don't. Second is to make policies that codify equitable labor practices--hiring and evaluation practices, compensation, access to shared governance, promotion pathways, and so on. Of course, work from those directions often intersects. Our argument, in simplest terms, is to center the intersection of organizing and policy, that is, to recast policy-making and policy-enforcing as academic labor (instead of activism) so that it becomes an expectation of our membership in the profession, TT and NTT alike, instead of the province of malcontents or the responsibility of the marginalized.
Rahsaan Mahadeo, Providence College
Toward a Counter-Public Sociology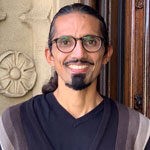 This paper aims to decenter the academy as the gatekeeper of knowledge, while presenting a critique of "public sociology," and "public-facing" scholarship more broadly. How does public sociology's aim to make research more "accessible to a wider audience" presuppose that there is something that the university has to offer to this wider audience in the first place? I argue that such hubris only further privileges the university as a gatekeeper of knowledge, while rendering invisible the many contributions of knowledge producers outside the academy. By definition "accessible" exposes the inherent inaccessibility of the university itself. Thus, public sociology acknowledges the privatization of knowledge and knowledge production, while doing little to dismantle privatizing systems. As public sociology continues to curry favor with mainstream media outlets, politics, and policy institutes, they expose an unwavering commitment to top-down change via hegemony, while losing sight of the most promising sites of social transformation. Too great an emphasis on public sociology also warrants a racial critique. When white people study those directly impacted by structural and racialized violence, they are "public sociologists" or "engaged scholars." When Black, Indigenous and scholars of color do it, they are charged with being "nativist" and "too close" to the subject of their research. Shifting towards a counter-public sociology demands we center and amplify the struggles of those so often constructed as "objects of analysis," but who are in fact members of a perceptive counter-public. Unlike public sociology, a counter-public sociology refuses to work within the parameters of state protocols of oppression. A counter-public sociology does not seek to expand state power. Instead, it seeks to dismantle it. Finally, a counter-public sociology seeks not to affirm the university, but to insist that this current academic enterprise remains untenable.
Alexandra Piñeros Shields, Brandeis University
When is a Sociologist Needed? Undocumented Immigrant Driven Research to Reimagine Immigration Policy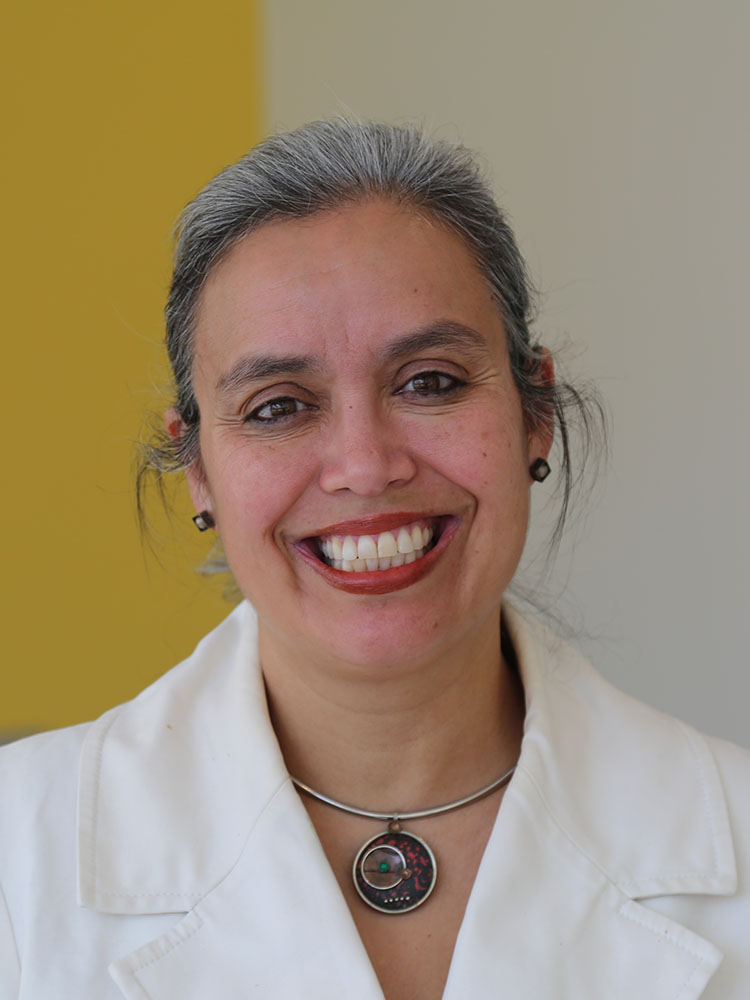 At the start of 2020, 14 immigrant community organizers in a national faith-based community
organizing network conceived of, designed, and conducted a research project to "create spaces
for undocumented and mixed status immigrants to share their pain and their dreams and use
what we learned to shape our collective vision for the next two years of our political
organizing." While they called their project a Listening Campaign, it had the elements of
participatory action research. This research was led by community organizers who were
themselves either undocumented or with vulnerable visa statuses such as TPS or DACA. They
trained 60 immigrants to plan and run 100 focus groups in 13 states.

The findings capture the impact of three and a half years of Trump's immigration policies and the COVID pandemic as well as the aspirations for a just society of over 700 undocumented immigrant participants. The spaces this project created were welcomed by immigrants who found the opportunity to speak and be heard a healing experience. Participants described the focus groups as the practice of solidarity. Moreover, the co-construction of knowledge was a process of building collective power towards immigration policy reform. The co-researchers used their findings to develop community organizing recommendations as well as a just immigration policy platform.
It wasn't until the team arrived at the challenge of making meaning from all the data they had collected, that they sought out the guidance of an academic researcher. In addition to presenting the findings of the Listening Campaign, this paper will also describe the factors that explain how such an ambitious national participatory research project was developed without an academic partner as well as the epistemological implications for the development ofantiracist community-driven policy design.