2023 Annual Meeting Information
August 18-20, 2023
Sheraton Philadelphia Downtown Hotel
Philadelphia, PA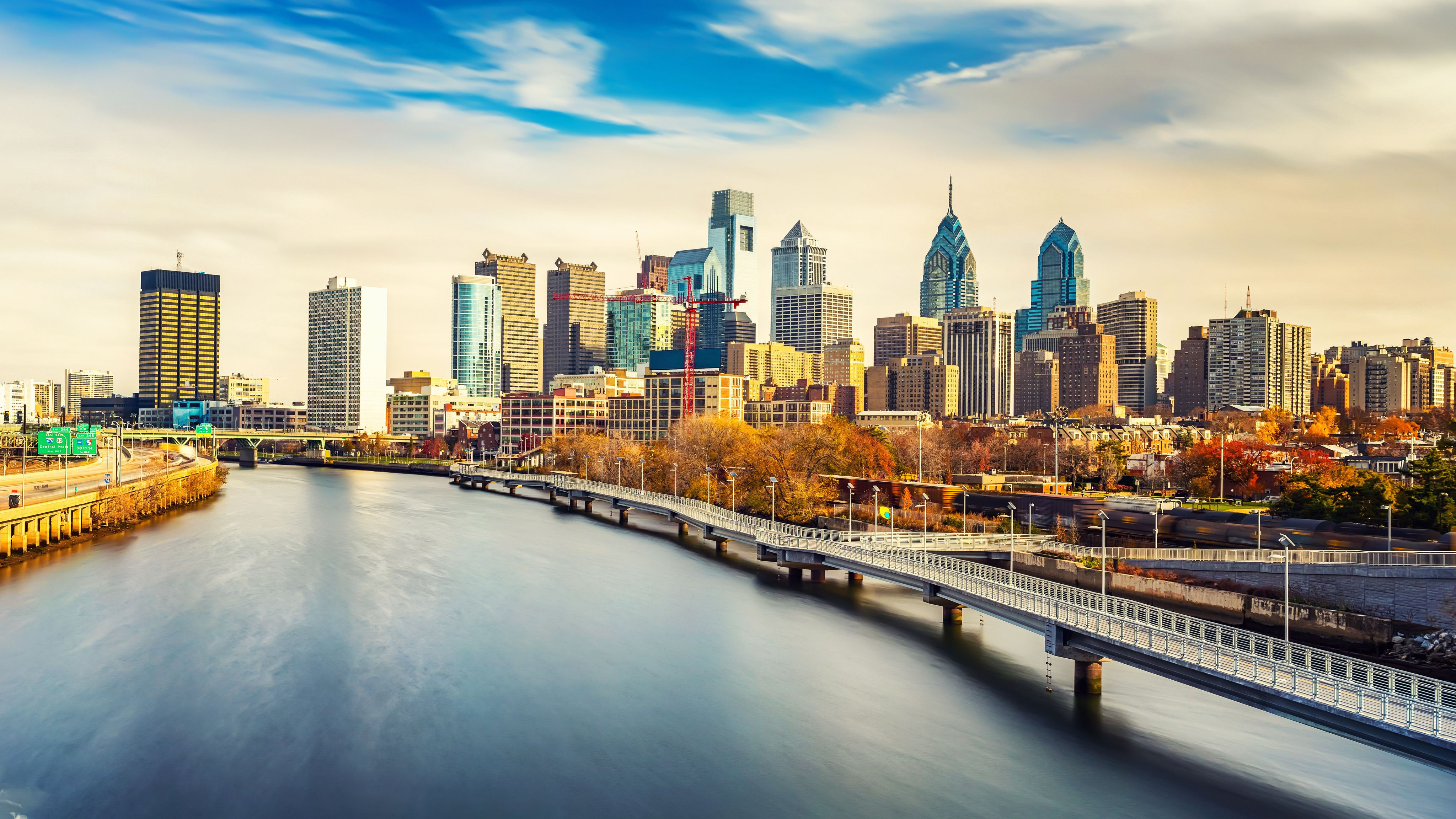 Land Acknowledgement and Recognition
We also want to share the Nanticoke Lenni-Lenape Tribal Nation Land Acknowledgement Statement, which reads "The land upon which we gather is part of the traditional territory of the Lenni-Lenape, called 'Lenapehoking.' The Lenape People lived in harmony with one another upon this territory for thousands of years. During the colonial era and early federal period, many were removed west and north, but some also remain among the continuing historical tribal communities of the region: The Nanticoke Lenni-Lenape Tribal Nation; the Ramapough Lenape Nation; and the Powhatan Renape Nation, The Nanticoke of Millsboro Delaware, and the Lenape of Cheswold Delaware. We acknowledge the Lenni-Lenape as the original people of this land and their continuing relationship with their territory. In our acknowledgment of the continued presence of Lenape people in their homeland, we affirm the aspiration of the great Lenape Chief Tamanend, that there be harmony between the indigenous people of this land and the descendants of the immigrants to this land, 'as long as the rivers and creeks flow, and the sun, moon, and stars shine.'"
Land Acknowledge statements require us to acknowledge the discussion around them as Performative Acts. Without engaging in the real, everyday resistance work of fighting to rectify the genocide against indigenous people in this country, such statements may ring hollow. We hope that as a community and organization we think of land acknowledgements as a starting point for deep reflection on what we have systematically done to Indigenous people and also as a point of departure for disrupting oppression.
Travel to the United States
Please review USA.gov for information about travel documentation required to the United States for non-US citizens. Please review CDC recommendations and guidance on domestic travel and international travel. Both pages include information for before, during, and after travel.
Registration Fees by Membership Type
Registration for the 2023 Annual Meeting is open! Register online until 11:59 p.m. (Eastern Time) on July 26, 2023.
To participate in the annual meeting, all attendees must pay the appropriate registration fee.
Registration Type

Member

Student/Underemployed/Emeritus Member

Non-Member

Non-Member, Student/ Underemployed/ Emeritus Member

Early Bird Registration

(valid thru June 1, 2023)

$165

$50

$265

$150

Pre-Registration

(valid June 2 – July 26, 2023)

$175

$60

$275

$160

On-Site Registration

(valid August 17 – August 20, 2023)

$200

$70

$300

$170
All program participants (except individuals from community, labor, and comparable organizations working on social problems or social justice issues who have been invited to serve on a panel or to make a presentation) must be current members of the Society (you may join upon acceptance of your presentation) and must register (paying the guest registration fee is not acceptable for program participants) for the annual meeting by June 1, 2023. Persons failing to register by June 1 will have their presentations deleted from the final program.
All exemption requests must be submitted by May 15. Exemptions from paying registration fees will be considered for:
Non-students who are unemployed and/or receiving monthly financial assistance to meet living expenses;
Individuals from community, labor, and comparable organizations working on social problems or social justice issues who have been invited to serve on a panel or to make a presentation;
Non-U.S. and non-Canadian scholars residing in economically disadvantaged countries who without these funds would be unable to attend the meeting;
Co-authors of papers who will not be attending the meeting. One of the co-authors must be a paid registrant. Both co-authors must pay if both expect to attend the meeting; or
Persons excused by direct request of the Program Chair.
By joining SSSP and registering for meetings, members of SSSP agree to comply with the COVID-19 Related Policy, Liability Waiver, and the Anti-Harassment Policy in its entirety.
COVID-19 Related Policy
All SSSP Annual Meeting attendees will be required to follow any COVID 19-related protocols mandated by local authorities at the time of the meeting. SSSP strongly recommends that attendees receive COVID-19 vaccination in advance of participation and use masks while we are together in Philadelphia. As you navigate the meeting space, please do your best to help protect all of our colleagues. SSSP may choose to enact stricter protocols should they be warranted by public health circumstances closer to the meeting time.
| | |
| --- | --- |
| | |
SSSP will offer the opportunity for remote presentation, with paid registration, for people who have a disability and people who have a medical condition for which a medical professional would advise against in-person attendance. SSSP is optimistic that all remote presentation requests can be accommodated, but depending on demand and available Wi-Fi bandwidth, remote presenters should be aware that the Wi-Fi could potentially fail to support the presentation. Therefore, registrants are asked to only request remote presentation if truly necessary to increase the chances that sufficient bandwidth will be available to those who need it. A request for remote presentation must be made by August 1, 2023. To request remote presentation, contact Michele Koontz, Administrative Officer & Meeting Manager, mkoontz3@utk.edu.
Liability Waiver
By registering for the Annual Meeting, I freely and voluntarily agree and acknowledge that I am undertaking participation in the Society for the Study of Social Problems (SSSP) events and activities as my own free and intentional act and I am fully aware that possible physical injury, exposure or infection with an infectious disease, including, but not limited to, COVID-19 (or its variants), might occur to me as a result of my actions or those of other attendees or participants including the Event Venue's employees and the SSSP's officers, directors, staff, or agents. I do hereby assume responsibility for my own well-being. I also agree not to allow any other individual to participate in my place. An inherent risk of exposure to COVID-19 or other infectious disease exists in any public place where people are present. COVID-19 is an extremely contagious disease that can lead to severe illness and death. According to the Centers for Disease Control and Prevention (CDC), senior citizens and individuals with underlying medical conditions are especially vulnerable. I hereby release, for myself, my heirs, and personal representatives, and do forever discharge, indemnify and hold harmless the SSSP, its directors, officers, staff, agents, members, and representatives, from any and all claims, liabilities, actions, damages, costs or expenses of any kind arising out of, in connection with, or relating to my attending or participating in the Annual Meeting including, without limitation, any illness, damages, or injury resulting from my travel to and from, and attendance at, the Annual Meeting, participation in events related to the Annual Meeting, exposure to an infectious disease (including COVID-19) or the manner in which the Annual Meeting or its related events and activities are conducted (collectively, "Claims"). I understand and agree that this Waiver includes any Claims based on the actions, errors, omissions, or negligence of the SSSP, its directors, officers, staff, agents, members, and representatives.
| | |
| --- | --- |
| | |
I further agree to abide by all laws, rules, regulations, and standards in effect during the meeting, including any safety requirements imposed by the Event Venue and the SSSP that may be deemed necessary to protect public health and safety (collectively, "Guidance"). I understand that the Guidance may continue to evolve over time. By registering, I attest that I have read this waiver, understand that I am waiving important rights, and agree to abide by its requirements.
Anti-Harassment Policy
As a social justice organization, the SSSP is committed to creating a safe and welcoming space at the annual meeting for the free exchange of ideas and professional development; an environment free from harassment based on, but not limited to, race, ethnicity, gender identity or gender expression, national origin, age, disability, health conditions, sexual orientation, religion, language, socioeconomic status, marital status, domestic status, or parental status. This includes the harassment of colleagues, students, guests, SSSP and hotel staff, vendors, exhibitors, and others present at the annual meeting. To that end, we ask you to help us to make it very clear that anyone engaging in this kind of behavior is not welcomed at the annual meeting.
The Society for the Study of Social Problems is committed to the eradication of discrimination (both intentional and unintentional), harassment, intimidation, and violence directed at individuals and groups based on, but not limited to, race and ethnicity, sex, gender, gender identity and expression, sexual orientation, age, class, nationality and immigrant status, ability, and religion. Offensive and prohibited conduct may include, but is not limited to, offensive jokes, slurs, epithets, name calling, physical assaults and threats, unwanted touching and persistent unwanted attention and invasion of personal space, intimidation, ridicule or mockery, and insults and put-downs. Whenever and wherever possible, the Society will affirm this commitment to anti-racist, anti-sexist, anti-homophobic, anti-xenophobic, and anti-Islamophobic agenda, publicly and explicitly. As an organization dedicated to social justice, the Society will take very seriously, reports, formal or informal, of harassment or discrimination in the organization and at annual and other Society meetings. To the greatest degree possible, the Society will do what it can to respond appropriately to those who violate our policies and to protect victims and potential victims, from being subjected to this type of unwanted and offensive behavior. We will make every effort to ensure that this commitment is manifest in the policies, programs, and practices of the organization, including in the public positions the SSSP takes on issues, both national and international. SSSP expressly prohibits retaliation against individuals who report harassment and will take action against those who retaliate.
By joining SSSP and registering for meetings, members of SSSP agree to comply with this policy.
View the SSSP's Anti-Harassment Policy in its entirety here.
Click here if you would like to make an ANONYMOUS report regarding behavior that violates the anti-harassment policy. See the policy to make a formal report and additional reporting options.
Refund Policy
Registration fees will be refunded to persons who notify the Administrative Office that they will not attend the annual meeting prior to July 15. Once participant packets have been prepared, processing costs have occurred. Unfortunately, under no circumstances will SSSP issue refunds for no-shows.
Airfare
For an airfare estimate, browse the internet or call your local travel agent or preferred airline for current fare quotes.
Housing
The annual meeting will be held at the Sheraton Philadelphia Downtown Hotel. The SSSP has secured a group rate for our annual meeting registrants. Reservations can be made by phone at Reservations #1-800-325-3535. Request the SSSP - 2023 Annual Conference room rate. Reservations can also be made via the SSSP Reservation Link: Book your group rate for SSSP 2023 Annual Conference.

Reservations must be confirmed by Tuesday, July 25, 2023 to guarantee our negotiated group rate. Reservations received after or if the room block is filled prior to that date, are subject to availability. Room rates include complimentary wireless internet access in guest rooms.
Single/Double: $191; Triple/Quad: $211
(all rates subject to 16.37% applicable and local taxes (subject to change))