Announcing the Next Editors of Social Problems
Social Problems is the flagship journal of the Society for the Study of Social Problems (SSSP). The SSSP founded this journal in 1953 with the mission to publish original works of interest to the sociology discipline in general, new theoretical developments, results of research that advance our understanding of fundamental social processes, and important methodological innovations.

The SSSP Board of Directors is pleased to announce that they have approved Drs. Andrew Fullerton, Michael Long, Rachel Schmitz, and Kelley Sittner to serve as the next editors of Social Problems. We are grateful to this team of colleagues from Oklahoma State University as they take on the critical responsibility of maintaining the role of Social Problems in sharing the field of sociological research. The new team shows a strong collective vision for the journal and a commitment to diverse methodologies.
Beginning on June 1, 2024, the editorial office of Social Problems will move to Oklahoma State University. At that time, all new and revised submissions will be the responsibility of the new editorial team. Submissions will continue to route through ScholarOne Manuscripts.
Please join us in welcoming the new editorial team and in thanking Drs. Annulla Linders, Earl Wright II, and Derrick Brooms for their strong leadership and dedication as outgoing Editors of Social Problems. This is an exciting time for the Society and Social Problems, and as always, we are open to your ideas for ways to improve our superb journal.
Next Editors for Social Problems
Andrew S. Fullerton (Ph.D. Sociology, University of Connecticut) is a Professor of Sociology at Oklahoma State University and an Associate Director of the Center for Insecurity and Inequality Research. Andrew has published 40 peer-reviewed scholarly articles in the areas of work, stratification, political sociology, and quantitative methods. He has published his work in journals such as Social Problems, Social Forces, Social Science Research, European Sociological Review, and Sociological Methods & Research. He is also the co-author of a book on ordered regression models (Chapman & Hall/CRC Press). His research on job insecurity and part-time work has received funding from the National Science Foundation. His current projects include a cross-national study of neoliberalism and job insecurity and a methodological study proposing a new framework for ordered regression modeling. He is also a Co-Editor of The Sociological Quarterly (until March 2024) and a member of the editorial board for Sociological Perspectives.
---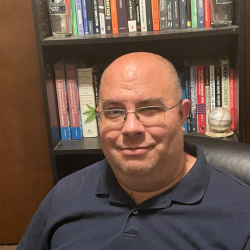 Michael A. Long is a Professor in the Department of Sociology and Director of the Center for Insecurity and Inequality Research at Oklahoma State University. He has published seven books and over 90 journal articles and book chapters primarily in the areas of environmental sociology, green criminology, sustainability, environmental inequality, energy, food insecurity, public health, and quantitative methodology. Michael has received funding from the US National Science Foundation, US Department of Agriculture, the British Academy, among others for his research. He is currently co-editor (with Andrew Fullerton) of The Sociological Quarterly and is the lead co-editor for the recently published Handbook on Inequality and the Environment (2023, Edward Elgar). His most recent forthcoming co-authored book, Applying Benford's Law for Assessing the Validity of Social Science Data will be published by Cambridge University Press at the end of 2023.
---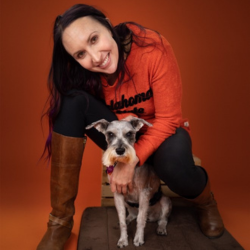 Rachel M. Schmitz (she/her/ella) (Ph.D. Sociology, University of Nebraska-Lincoln) is an Associate Professor of Sociology at Oklahoma State University (OSU), an Associate Director of the Center for Insecurity and Inequality Research, and an affiliated faculty of the Gender and Women's Studies program. Prior to her tenure at OSU, she worked at the University of Texas Rio Grande Valley. Applying an interdisciplinary lens, Rachel has published over 50 peer-reviewed scholarly articles in the areas of health and social inequalities across the intersecting realms of gender, sexuality, race, and ethnicity using both qualitative and quantitative methodologies. Key journals she's published work in include Journal of Gay & Lesbian Social Services, Sexuality Research and Social Policy, Journal of Interpersonal Violence, Family Relations, and Society and Mental Health. She has received internal funding through OSU's Rural Renewal Initiative and is actively pursuing the National Institutes of Health research grant funding. Rachel serves on OSU's comprehensive pet therapy program Pete's Pet Posse at OSU with her dog, Lucy, and is currently conducting research on the mental health impacts of pet therapy. Additionally, she is collaborating on multiple projects highlighting the distinctive experiences of LGBTQ+ young adults living in rural areas. She is also an Associate Editor for the Journal of Ethnographic and Qualitative Research and on the Editorial Board for the journal Society and Mental Health.
---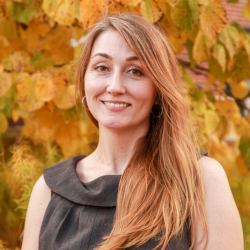 Kelley J. Sittner (she/her/hers) (Ph.D. Sociology, University of Nebraska-Lincoln) studies health disparities among North American Indigenous peoples, with a particular focus on substance use, mental health, and physical health using community-based participatory methods. Currently, she is co-Primary Investigator on the Healing Pathways project, a 12-wave, three-generation study in partnership with 8 American Indian/First Nations communities. Her work has been published in Society and Mental Health, Crime and Delinquency, Addictive Behaviors, and Journal of Research on Adolescence. Kelley has also served as a grant reviewer for the National Institute of Minority Health Disparities, NIH's "Intervention Research for Native American Health," and the NIH Heal Initiative.