2015 C. Wright Mills Award Finalists
Announcing the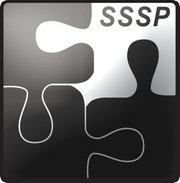 2015 C. Wright Mills Award Finalists
(in alphabetical order)
| | |
| --- | --- |
| Waverly Duck, No Way Out: Precarious Living in the Shadow of Poverty and Drug Dealing, University of Chicago Press | |
| Patricia Fernández-Kelly, The Hero's Fight: African Americans in West Baltimore and the Shadow of the State, Princeton University Press | |
| Kelly Ray Knight, addicted. pregnant. poor, Duke University Press | |
| Sharmila Rudrappa, Discounted Life: The Price of Global Surrogacy in India, NYU Press | |
| Carla Shedd, Unequal City: Race, Schools, and Perceptions of Injustice, Russell Sage Foundation | |
The C. Wright Mills Award will be presented on
Saturday, August 20 at the Awards Ceremony.
The committee reviewed 94 nominated books to select the five finalists. The committee will select the winner prior to the Annual Meeting and announce the winner at the Awards Ceremony in Seattle, WA. All finalists' books will be recognized in the 2016 Annual Conference program and at the ceremony.
To an outstanding degree, each of the finalists met the criteria for the award:
Critically addresses an issue of contemporary public importance.
Brings to the topic a fresh, imaginative perspective.
Advances social scientific understanding of the topic.
Displays a theoretically informed view and empirical orientation.
Evinces quality in style of writing.
Explicitly or implicitly contains implications for courses of action.
C. WRIGHT MILLS AWARD COMMITTEE
Victor Rios, Chair, University of California, Santa Barbara
David G. Embrick, Chair-Elect, University of Connecticut
Leon Anderson, Utah State University
Rodney D. Coates, Miami University of Ohio
Reza Hasmath, University of Alberta
Marina Karides, University of Hawai'i at Hilo
Rhacel Parrenas, University of Southern California