SERVICE SOCIOLOGY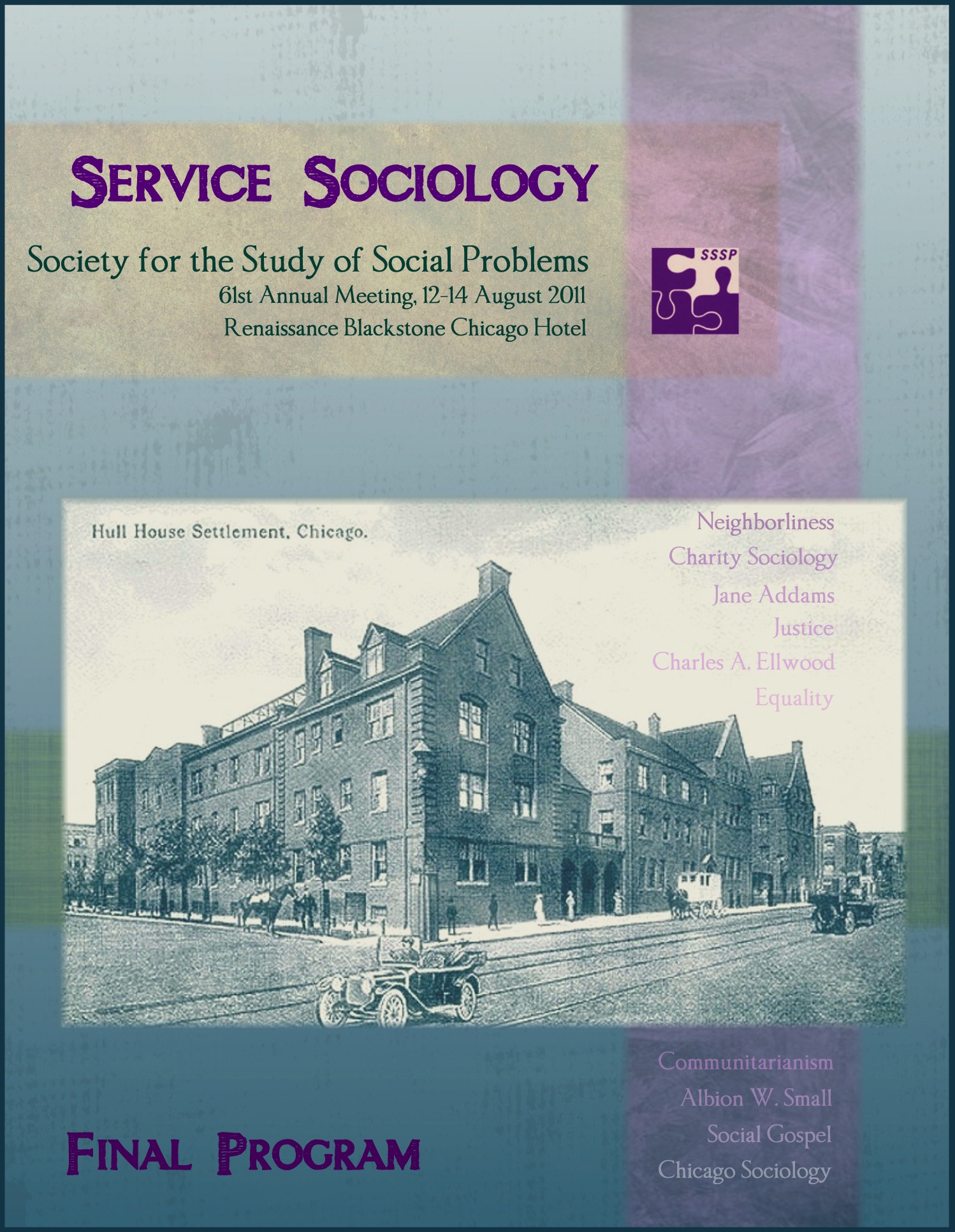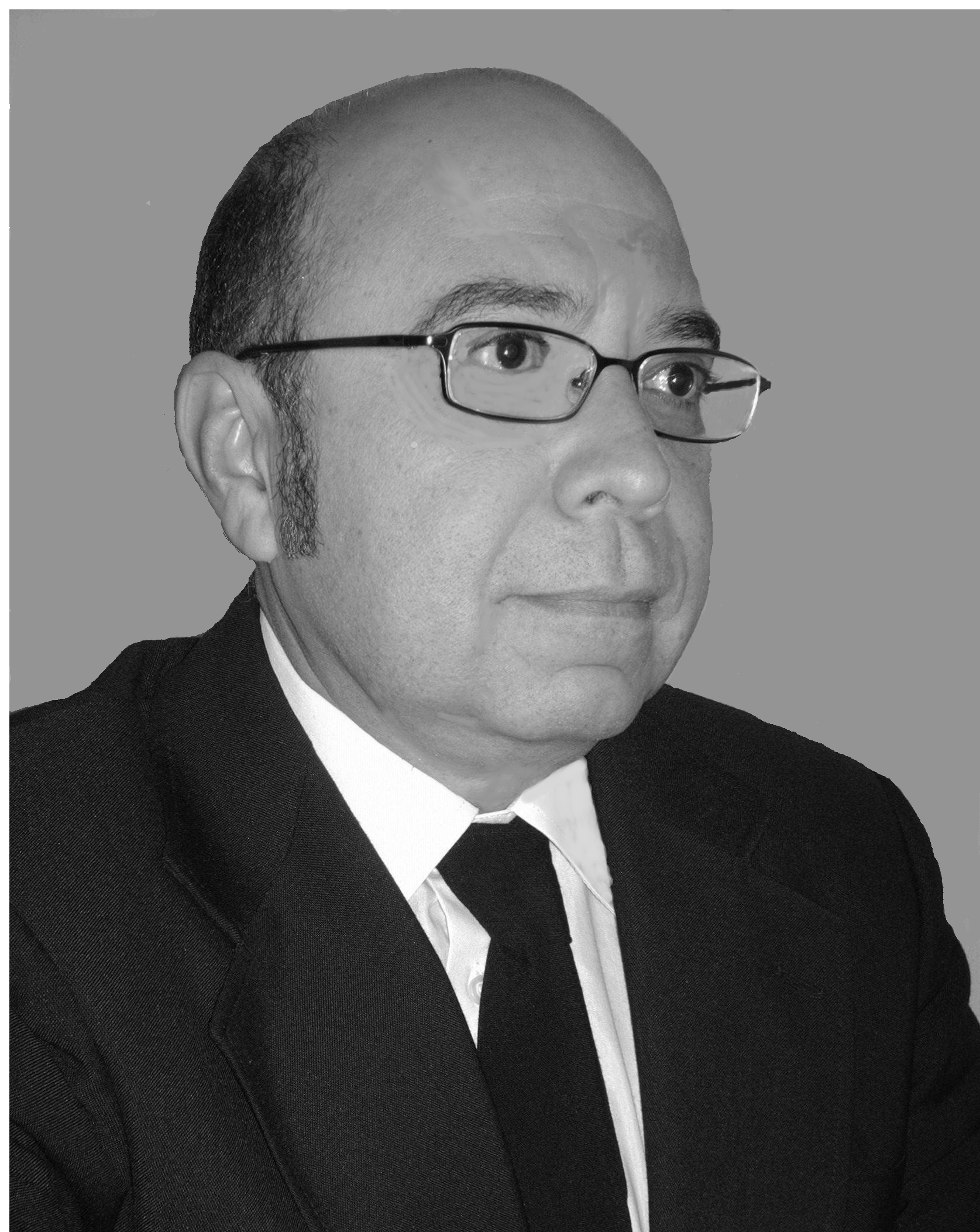 ©2010 President (2010-2011) A. Javier Treviño
2011 SSSP Annual Meeting Program Theme
"If each of us chooses some ... form of public service and puts himself thoroughly into it, things will go very well."
Charles Horton Cooley, Social Organization (1909).

"To investigate humanity for the purpose of service." Emory S. Bogardus, motto of Alpha Kappa Delta (1920).

"The real question is, does our special expertise and information [as sociologists] give us a special obligation to act?"
John F. Galliher, What They Said and What They Did: Some Early SSSP Presidents (2002).
During the past 61 years our Society, journal, and members have endeavored admirably, each in their own way, to promote social justice and solve social problems. But when it comes to the larger discipline of sociology, these goals have been largely neglected, and it hasn't provided much of a framework for pursuing them. Thus, I propose an alternative sociology; one that I'm calling service sociology.
Service sociology is a sociology of social problems intended to ameliorate conditions of life for those in need of assistance, and to ensure and promote the welfare of the community. Motivated by care and compassion a service-oriented sociology is aimed at helping people meet their pressing social needs. As such, service sociology involves the application of sociological knowledge combined with the expression of humanitarian sentiment in neighborly service.
I mean the word "service" in two senses. The first meaning, which is pragmatic, refers to a variety of practices—aid-actions—that are informed by sociological knowledge. These aid-actions may be performed regularly, sporadically, or once-only, but they are intended, first and foremost, to address the social, physical, and/or psychological exigencies of individuals and communities. The second meaning of the term "service" is valuative and gets to the essence of our profession—a word that comes from the Latin meaning to declare one's values openly. And the values of service sociology that motivate the aid-actions intended to alleviate and ameliorate social problems are those of justice, equality, and neighborliness.
Service, as an ethos and a practice, was once at the core of our discipline; particularly given the fact that early American sociology was primarily a reformist endeavor. The earliest forms of service sociology took root in the social gospel, settlement sociology, and charity sociology as practiced by, among others, Albion W. Small, Jane Addams, and Charles A. Ellwood.
The theme of service sociology will give us the opportunity to discuss various forms of, and opportunities for, implementing aid-actions: from providing charity to rendering humanitarian relief; from community organizing to social planning; from civic engagement and volunteerism to philanthropy.
In considering anew the recurrent question, Sociology for whom?, the co-founder of SSSP, Alfred McClung Lee, wisely stated that we should respond in this manner: Sociology for the service of humanity. "This answer," said Lee, "refers to the need to develop knowledge of direct service to people as citizens, as consumers, and as neighbors." Let us once again, at the 2011 meetings of SSSP, consider a sociology for the service of humanity.
A. Javier Treviño, SSSP President, Wheaton College
2011 Program Committee
Karen M. McCormack, Chair, Wheaton College
Luis A. Fernandez, Northern Arizona University
Holly Foster, Texas A&M University
Michelle Janning, Whitman College
Monica M. White, Wayne State University