2017 Student Paper Competitions Award Winning Abstracts
Congratulations to the student paper competition winners and honorable mentions! The student paper competitions awards are proudly sponsored by the Divisions.
COMMUNITY RESEARCH AND DEVELOPMENT DIVISION
Winning Title: "Interviews as Interaction: Peer-Interviews in Participatory Action Research"
Author: Abby I. Templer Rodrigues
Affiliation: University of Massachusetts, Amherst
E-mail: abby.templer@gmail.com
Abstract:
Peer-interviews are used for a variety of methodological reasons, cutting across a wide range of substantive areas. Despite the usefulness of peer interviewing, few studies discuss how to conceptualize and analyze the data they produce. In this article, I do just that by analyzing peer-interview data collected as part of a participatory action research project. Using a combination of structural and dialogical narrative analysis, I analyze each interview as a narrative case, highlighting the interactive mechanisms through which the data is constructed. I find that the interview form shapes the type of knowledge produced; the more conversational an interview becomes the more the narrative production resembles that of a focus group. Thus, mirroring discussions in the focus group literature, I argue that analytical strategies that incorporate analysis of both the interview content and the interaction between the interview participants can deepen understandings of the unique data created in peer-interviews.
CONFLICT, SOCIAL ACTION, AND CHANGE DIVISION
Winning Title: "Political Opportunity Structures and Frame Contraction in Non-Receptive Contexts: Insights from Anti-Execution Movement in Iran"
Author: Hadi Khoshneviss
Affiliation: University of South Florida
E-mail: hadi1@mail.usf.edu

Abstract:
This paper argues that dominant literature on collective action and contentious politics looks at social movements in non-Western countries through an organizational/institutional lens which is not practically relevant and theoretically useful. To substantiate this claim I look at the Anti-Execution Movement (AEM) in Iran. I claim that social movements can work towards their goals without necessarily possessing official organizational forms that typify western movements. I argue that in non-receptive contexts, creating a social movement which lacks the structures, practices, and cultures present in Western forms of collective action is a vital strategic and rational choice in the face of state's strong institutional presence. Contrary to the existing literature that relegates these movements to spontaneous and transient forms of collective behavior, AEM shows how historically rooted and strategically consistent these movements are. Theoretically, I suggest that a more comprehensive analysis of social movements' structures, framings, and actions requires recognizing the perceived and evaluative nature of opportunities available to actors.
CRIME AND JUVENILE DELINQUENCY DIVISION
Winning Title: "The Rules of (Dis)Engagement: Black Youth and their Strategies for Navigating Police Contact in NYC"
Author: Brittany Fox-Williams
Affiliation: Columbia University
E-mail: bnf2102@columbia.edu

Abstract:
Prior work on youth-police relations has examined young people's general perceptions of the police, their differential treatment by police officers, and officers' discretion in dealing with youth. Yet, researchers have largely neglected the question of how young people attempt to shape these encounters. I address this critical gap, while also incorporating the experiences of "on track" youth and young women—two groups that are not exempt from personal and vicarious police contact, but are traditionally ignored in the youth-police literature. Drawing on semi-structured group and individual interviews with 19 young people living in New York City, I investigate the strategies they employ or subscribe to in navigating police contact. Three types of strategies emerged from my analysis: avoidance, management, and symbolic resistance. Avoidance strategies are marked by young people's attempts to preemptively steer clear of officers on the street. Management strategies are employed by young people during police encounters to limit risk or harm, while symbolic resistance is a technique used by some youth to preserve their dignity in these interactions. Findings also offer new insights into how black youth assess their police interactions in an era of highly publicized incidents of police brutality.
DISABILITY DIVISION
No Award Given
DRINKING AND DRUGS DIVISION
Bruce D. Johnson Paper Winning Title: "Subject, Agent, Object, Other: Zoom, PnP and Crystal Methamphetamine"
Author: Dean Ray
Affiliation: York University
E-mail: york.deanray@gmail.com

Abstract:
Drawing on modern neuropharmacology this paper attempts to bridge the gap between Foucauldian theories of the body and Freudian accounts of the mind. It draws upon ethnographic accounts of individuals involved in an online practice called zoomPNP. Zoom is a hybrid online space originally began as a business software. However, it has been appropriated by circles of gay men strewn across the planet to observe and be observed smoking crystal methamphetamine. Rather than engaging in high risk sexual practices, these men are using crystal methamphetamine and this online space to achieve connectivity in the post-crisis HIV era marked by quarantine and separation. Zoom and methamphetamine are taken to be two technologies of movement for transforming the operation of power on the body in the age of quarantine. They are a pharmacological spectacle prophesized by the HIV/AIDS crisis itself.
EDUCATIONAL PROBLEMS DIVISION
Winning Title: "Choosing Late: Considering Late Registration in School Choice"
Author: Kelley Fong and Sarah Faude
Affiliation: Harvard University and Northeastern University
E-mail: kelleytyfong@fas.harvard.edu and s.faude@neu.edu
Abstract:
Intradistrict school choice policies necessarily impose registration deadlines, yet the role of registration timing as a mechanism for inequality is overlooked in research on school choice. Drawing on administrative data as well as interview and survey data on parents registering late for Boston Public Schools, we examine the characteristics of late registrants, the contexts under which late registration occurs, and its implications for families. Late registration is common: More than one in three kindergarten students register after the first deadline and one in ten registers over the summer. By the time these students register, fewer schools, particularly high-performing schools, have available openings, reducing access to schools of choice for late registrants. This experience is highly stratified, with Black and Hispanic kindergarteners approximately three times as likely as their White peers to register late. Our qualitative data reveals that contexts of instability and bureaucratic complexity serve as barriers to registering months in advance. Further, late registrant families describe disempowerment and disengagement from the school system following their late registration. These findings identify a tradeoff inevitable in school choice: despite claims of equal access, district policies such as timeline-based lotteries hinder many families, including those disadvantaged already, from fully participating. Inequality in school choice outcomes and experiences is therefore a consequence not only of parents' selections, the focus of previous research, but also a result of the misalignment of family situations and information with district processes.
ENVIROMENT AND TECHNOLOGY DIVISION
Brent K. Marshall Paper Winning Title: "Elites, Embeddedness, and Environmental Inequality: Examining the Growth in Farmland Acquisition in Brazilian Sugarcane"
Author: Ian Robert Carrillo
Affiliation: University of Wisconsin-Madison
E-mail: icarrillo@wisc.edu

Abstract:
The recent sharpening of inequality across and within nations has increased scholarly interest in understanding the mechanisms and processes that drive disparities. One approach is to examine the actions and behaviors of elites, who disproportionately control resources and capital and thus are more likely to motor inequality. This paper investigates how elite embeddedness in economic activities and market governance shapes processes of inequality. I examine an empirical puzzle – the largescale acquisition of farmland in the Global South – which environmental scholars contend exacerbates global environmental inequalities. Through a multi-sited ethnography of the Brazilian sugarcane industry, I use an embeddedness framework to understand how elite networks in industry and government shape business decisions to acquire farmland. Two main findings emerge. First, I find that the declining profitability of mills – the main source of family patrimony for cane elites – motivates farmland acquisition not only for economistic reasons, but also for sociological reasons, such as the fear of downward mobility and status loss. This evidence challenges environmental scholars to consider how sociological and economistic factors interact to drive environmental inequalities. Second, I find that a mutually constitutive process exists in which elite social networks shape firm-level investment decisions and the state-market relations in which business operate. This finding challenges economic sociologists who study embeddedness to examine how social ties shape market embeddedness and state autonomy. Overall, this paper fuses economic and environmental sociology to contribute to research on the causes and consequences of widening inequality across the globe.
FAMILY DIVISION
Winning Title: "When Mothers Can't 'Pay the Cost to be the Boss': Roles and Identity within Doubled-Up Households"
Author: Hope Harvey
Affiliation: Harvard University
E-mail: hopeharvey@fas.harvard.edu

Abstract:
Although the independent nuclear family remains the ideal family form in most Americans' minds, a changing economy and rising housing costs have made residential independence increasingly difficult to achieve. Doubling-up, or sharing a home, is a common safety net for low-income mothers, yet we know little about how mothers experience or interpret this household form. Drawing on data from in-depth interviews with 64 doubled-up parents of young children, I find that mothers perceive doubling-up as a guest in someone else's home—though not hosting someone else in their home—as incompatible with their roles as adults and good parents. Doubled-up households, despite their prevalence, remain incompletely institutionalized family forms, and in the absence of taken-for-granted norms, household members engage in often conflictual negotiation about appropriate roles. Because householders retain power over the home, doubling-up as a guest in someone else's home threatens mothers' abilities to control their daily life and childrearing, which they see as central to successful fulfillment of the roles of adult and good parent. In response to the stress on their identities, mothers who live doubled-up in someone else's home seek to establish themselves as head of their nuclear family, even when they are not the household head, by engaging in identity work: defining physical space as their own, emphasizing their contributions to the household, and asserting their status as parent.


Runner-Up Title: "He Ain't Heavy, He's My Brother: Kin Support Strategies of the
Black Middle Class"
Author: Jasmine D. Hill
Affiliation: Stanford University
E-mail: jasmine5@stanford.edu

Abstract:
Kin support is essential for the American poor. One sociological literature emphasizes disproportionate participation of the black middle class as providers of kin support; another emphasizes lack of support faced by those facing urban poverty. To investigate availability of resources for poor families and adjudicate these accounts, this study explores how the black middle class thinks about kin support and strategies they take to manage financial relationships with family. In 41 in-depth interviews with black middle class adults, I find that while kin support is typically thought of as a duty of racial cooperation, class background shapes how individuals interpret that responsibility. I develop three ideal types of kin support, the Talented Tenth, the Black Bourgeoisie, and Climbing Contributors, who each take different strategies to accept or deny kin support requests based on their class background and the subsequent interpretation of black helping norms. This study sheds light on how individuals use class background and culture to motivate behavior while also bridging the gap between social scientists' juxtaposed articulation of a hyper-cooperative black middle class and an abandoned urban poor.
Global Division/ Critical Sociology
Winning Title: "La Vía Campesina and Standing Rock: Possibilities for Food, Water, and Climate Justice Amidst Global Expulsions?"
Author: Caitlin H. Schroering
Affiliation: University of Pittsburgh
Email: chs203@pitt.edu
Abstract:
Saskia Sassen (2014) writes that we live in a time of "expulsions" of people and the biosphere, caused by advanced capitalism and speculative finance. In this paper, I conduct a preliminary examination of two movements: La Vía Campesina and the resistance efforts at Standing Rock against the Dakota Access Pipeline. These two movements are each fighting for an alternate knowledge system—a different world. Drawing from the website and position papers of the transnational movement La Vía Campesina, I observe that their efforts show a convergence of food sovereignty, water justice, and climate justice. The movement asserts that they are in a struggle against corporations and states which seek to destroy the right to self-determination and lifeways. Drawing from mainstream and alternative/activist news sources, I begin a preliminary examination of how the resistance at Standing Rock is an example of a transnational social movement for human rights and the right to self-determination, as well as for environmental and climate justice. Both La Vía Campesina and the resistance to the Dakota Access Pipeline at Standing Rock are reactions to a world-system that dispossesses people and destroys the environment; these are environmental social movements that challenge the existing order and offer examples of what a new system could look like. Utilizing Mangala Subramaniam's work on water privatization, David Harvey's concept of "accumulation by dispossession," and Oscar Olivera's chronicle of the opposition against water privatization in Bolivia, I assert and demonstrate that this is an example of a movement emerging from the "spaces of the expelled" to counter the systemic forces of expulsion that Sassen describes. I also apply Karl Zimmerer's (2015) concept of "not-quite-neoliberal" to examine how resistance movements can arise out of oppressive or marginalizing policies to form new types of political ecologies that advance possibilities for climate justice. I submit that these movements present new prospects of global solidarity networks for food, water, and climate justice.
HEALTH, HEALTH POLICY, AND HEALTH SERVICES DIVISION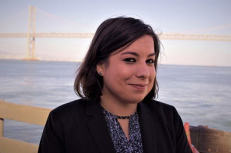 Winning Title: "Critique, Reform, and Accountability: The Rise of Quantification in United States Health Care Delivery Policy, 1965-2015"
Author: Taylor M. Cruz
Affiliation: University of California, San Francisco
E-mail: Taylor.Cruz@ucsf.edu

Abstract:
Recent years have witnessed a profound transformation of the health care delivery landscape of the United States, with growing calls from policymakers, patient-consumers, insurers, and purchasers for health care provider "accountability." These various actors have supported the institutionalization of quantified quality measures for the inducement of accountability via mechanisms such as public reporting, value-based payment, and disparity identification. This paper provides a sociohistorical examination of this rise of quantification within United States health care delivery policy since the enactment of Medicare and Medicaid in 1965. Drawing on the theoretical perspectives provided by the sociology of critique and the sociology of quantification, I identify three collective critiques that came to construct health care delivery as a social problem. Through separate critiques of effectiveness, efficiency, and equity, multiple actors constructed the arena of health care delivery as problem of power, knowledge, and social action, and came to value quantified knowledge for the purposes of reform. In viewing the rise of quantification through the lens of critique, I further develop the argument that numbers be understood as part of the social production of accountability for longstanding social problems. Quantification must be appreciated as a social, political, and moral concern that warrants greater attention from social scientists working at the intersections of knowledge, policy, and social change, and plays a critical role in the understanding the ongoing sociotechnical transformation of American medicine.
INSTITUTIONAL ETHNOGRAPHY DIVISION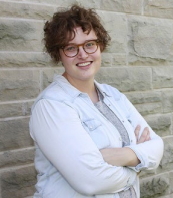 George W. Smith Paper Winning Title: "Ruling Texts Intersect: An Institutional Ethnographic Scoping Review and Policy Analysis of Family Caregivers' Information Work"
Author: Nicole K. Dalmer
Affiliation: The University of Western Ontario
E-mail: ndalmer@gmail.com

Abstract:
To make visible how different facets of family caregivers' eldercare work are highlighted or obscured in institutional and academic discourse, this study reports on two, intersecting textual analyses informed by an institutional ethnographic method of inquiry: a scoping review and a policy analysis. In both textual analyses, the language used to conceptualize and portray family caregivers' information work was examined, including the degree to which this type of work is recognized. In doing so, this study deepens our understanding of the complex relationship between information and care by exploring how ruling relations emanating from texts come to regulate our understanding about policy and research surrounding information-related care work. This study aims to advance the use of institutional ethnography within the discipline of library and information science and aims to highlight the both the concept of information work and the scoping review method for future institutional ethnographic studies.
LABOR STUDIES DIVISION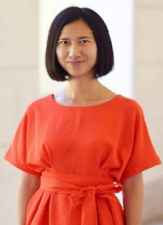 Harry Braverman Paper Winning Title: "One Transnational Project, Two Labor Regimes: The Workers' Experience with Labor Process and Racialization on a Chinese Hydroelectric Project in Ecuador"
Author: Rui Jie Peng
Affiliation: University of Texas at Austin
E-mail: ruijie.peng@utexas.edu
Abstract:
Based on ethnographic fieldwork at the largest China-sponsored hydroelectric construction site in Ecuador, this article explores how racially segmented labor regimes evolve from distinct national labor histories and transnational organizational practices. Augmenting the commonly adopted approach from the previous scholarship (which investigates how factory managers exploit race and gender differences in the labor process to enforce workplace control), the article adopts a bottom-up approach to explore how the above structural features profoundly shape the workers' habitual deployment of racial stereotypes in their horizontal interactions. This article argues these horizontal interactions unconsciously play into institutionalized disciplinary practices and obscure the workers' awareness of the historical and organizational factors undergirding the disparities in their respective labor regimes. The article further reveals that these structural factors create fissures in the workplace where the Chinese workers, ironically, often experience worse labor conditions and have fewer rights compared to Ecuadorean workers.
LAW AND SOCIETY DIVISION
Alfred R. Lindesmith Paper Winning Title: "Medicalized Citizenship: Transgender Rights Claims in Employment Discrimination Court Decisions"
Author: Kyla Bender-Baird
Affiliation: The Graduate Center, CUNY
E-mail: kbenderbaird@gradcenter.cuny.edu
Abstract:
Access to the legal system and justice under the law, including legal protection from discrimination, is an important civil right that is granted by citizenship. However, citizenship is not evenly distributed. In this paper, I argue that trans people experience a form of medicalized citizenship in that they must pass through the filter of medicalization in exercising their citizenship rights. I suggest that the function of medicalization for trans people is intelligibility. To access recognition before the law, trans people must first become recognizable, which medicalization provides. Through the application of medical authority and diagnosis as well as the inclusion of medical transition details, the supposed strangeness of trans identities and experiences becomes understandable to legal actors. I support this argument with evidence from 62 employment discrimination cases filing a disability and/or sex claim between 1975 and 2016. My findings confirm high rates of trans medicalization in employment discrimination cases: of the 62 cases in my sample, 50 (or approximately 81%) included medicalization of the trans plaintiff. As I show in this paper, medical authority and the state work hand-in-hand to not only undermine trans people's understanding of their gender identity but also to co-opt trans people into affirming rather than challenging the gender system. Being intelligible or normative is a prerequisite for inclusion in a liberal, democratic frame. For the state to recognize you, you must be recognizable to the state. Trans people who are able and willing to conform to these normative ways of being gain social inclusion and state recognition through the medicalization of their identity. In making rights claims following employment discrimination, trans plaintiffs must pass through the filter of medicalization to be intelligible before their legal standing is considered.
POVERTY, CLASS, AND INEQUALITY DIVISION
Winning Title: "Wealth, Race, and Place: How Neighborhood Disadvantage from Adolescence to Middle Adulthood Affects Wealth Inequality and the Racial Wealth Gap at Age 50"
Author: Brian Louis Levy
Affiliation: University of North Carolina at Chapel Hill
E-mail: blevy@unc.edu

Abstract:
How does living in a disadvantaged neighborhood affect wealth accumulation, and what role do neighborhoods have in the racial wealth gap? Previous research finds that neighborhoods are related to educational attainment, employment, and income, but no research analyzes whether or how neighborhoods affect wealth. This study fills that gap. Using a sample of 7,300 individuals from the restricted-use National Longitudinal Survey of Youth-1979 Cohort and a counterfactual estimation strategy designed to yield causal conclusions, I analyze the effect of prolonged exposure to disadvantaged neighborhoods from adolescence through middle adulthood. Neighborhoods have a dramatic effect on wealth, and racial disparities in neighborhood disadvantage explain the majority of the racial wealth gap. Neighborhood effects operate through a chain of risk with accumulation across the life course; early neighborhood effects are mediated through subsequent neighborhood exposures, and as prolonged exposure to disadvantaged neighborhoods accumulates, wealth at age 50 decreases further. A structural equation model confirms that personal home values mediate a sizable portion of neighborhood effects on wealth. These findings highlight neighborhoods as a key driver of wealth inequality and the racial wealth gap in the United States.
RACIAL AND ETHNIC MINORITIES DIVISION
Winning Title: "Legal Discrimination and the Reproduction of Racial Inequality in the Contemporary Houston Housing Market"
Author: Elizabeth Korver-Glenn
Affiliation: University of New Mexico
E-mail: ekg@unm.edu

Abstract:
Prior research on racial discrimination in the housing market has often focused on the disparate treatment of racial minorities relative to Whites. To examine how the contemporary housing market is organized and what its organization demonstrates about the mechanisms responsible for disparate-impact discrimination, I draw on one year of ethnographic research and more than 100 in-depth interviews in Houston, Texas. I find that the everyday, 'legal' (uncontested in court) process of generating residential real estate business via social networks is racially stratified and that this racial stratification is maintained by institutional supports that encourage White network homogeneity and minority network heterogeneity. The organization of the housing market disproportionately rewards White stakeholders relative to minorities and can generate negative effects for Black and Latino stakeholders. I conclude with suggestions for future research and policy recommendations that seek to mitigate the discriminatory impact of a racially-organized housing market.


Honorable Mention Title: "'I'm not Spanish, I'm from Spain': Spaniards' Bifurcated
Ethnicity and the Boundaries of Whiteness and Hispanic Panethnic Identity"
Author: José G. Soto-Marquez
Affiliation: New York University
E-mail: jgsoma@nyu.edu

Abstract:
This study counters potentially premature demographic and sociological claims of a large-scale Hispanic transition into mainstream whiteness. Via in-depth interviews with and ethnographic observations of recently arrived Spanish immigrants in the United States, it presents a distinctive shift in American categorization logic, whereby race and ethnicity switch in order of everyday importance. Despite Spanish immigrants' direct links to Europe and few structural social boundaries between them and mainstream U.S. whites, their everyday experience is of a largely "symbolic whiteness" that is subservient to the more consequential and essentialist Hispanic panethnic identity. Forced to maneuver this unique "bifurcated ethnicity," Spaniards highlight a theoretically important deviation from the established ethnic options for European co-ethnics in the United States. Overall, Spaniards' ethnoracial adaptations and their identity vary by institutional sites, social settings, and along gender lines. Their ethnic bifurcation brings into question the overall logic and stability of the U.S. Hispanic/white boundaries.
SEXUAL BEHAVIOR, POLITICS, AND COMMUNITIES DIVISION
Winning Title: "Telling 'Our' Stories: Collectivity and Fragmentation in the LGBTQ+ Movement"
Author: Julie Gouweloos
Affiliation: McMaster University
E-mail: gouwelj@mcmaster.ca

Abstract:
Stories are remarkably powerful tools for inciting social justice action. In this paper, I situate popular drag as a form of storytelling in the LGBTQ+ movement. Building on data garnered through observation and 35 semi-structured interviews I find that through popular drag, LGBTQ+ peoples tell stories that critique hegemonic gender and sexuality. They tell stories that are empowering and that seek to empower others. In telling these stories, popular drag stories can unite us and build collectivity. Yet storytelling processes can also undermine collectivity and fragment movement groups. In the case of popular drag storytelling, failure to address the intersecting power relations that shape the experiences of LGBTQ+ folks works to exclude and marginalize certain stories.
SOCIAL PROBLEMS THEORY DIVISION
Winning Title: "How Racial Formation and Inequality Happen in Urban Housing Markets"
Author: Elizabeth Korver-Glenn
Affiliation: University of New Mexico
E-mail: ekg@unm.edu
Abstract:
This study provides an in-depth examination of racial formation and inequality in the ordinary operation of an urban housing market. Conceptualizing housing markets as institutions, the author extends racial formation theory by unpacking race-making into constituent sub-processes and theorizing how racial formation links to persistent inequalities. Drawing on one year of ethnographic research and more than 100 in-depth interviews in Houston, Texas, the author shows how racial formation plays forward through cumulative sets of interactions shaped and constrained by institutional norms. At the same time, racial formation is linked to market incentives that, when interpreted racially, result in unequal real estate practices and outcomes. In these ways, race-making operates as a form of governance in the absence of a formal institutional hierarchy.
SOCIETY AND MENTAL HEALTH DIVISION

Winning Title: "The Long-Term Mental Health Impact of Early Pregnancy and Unfulfilled Educational Expectations Among Black and White Women"
Author: Noreen Kohl
Affiliation: University of Hawai'i at Mānoa
E-mail: noreenk@hawaii.edu
Abstract:
Existing research suggests that parenthood at a young age negatively affects mental health over the life course. However, less is known about the long-term psychological impact of early pregnancy and the potential intervening mechanisms that may help explain why early pregnancy, separate from the effect of parenthood, may be distressing among young black and white women. Using survey data from the National Longitudinal Study of Adolescent to Adult Health (n = 2,300), this study not only shows that early pregnancy has a long-term negative effect on mental health but also reveals that unfulfilled educational expectations help explain this negative impact among whites, but not among blacks. Informed by the life course perspective and social stress process model, this study challenges the notion that early pregnancy is overwhelmingly harmful for young women's mental health and contributes findings on race differences in the long-term psychological effects. Policy implications involving better awareness of the stress of early pregnancy and striving to meet expectations for educational attainment during the transition to adulthood are discussed.
SOCIOLOGY AND SOCIAL WELFARE DIVISION
Winning Title: "Who Gets 'Housing First'?: Determining Eligibility in an Era of Housing First Homelessness"
Author: Melissa Osborne
Affiliation: University of Chicago
E-mail: osbornem@uchicago.edu
Abstract:
The national shift to a "Housing First" approach to homelessness has moved many providers away from the restrictive facets associated with the formerly dominant "Housing Readiness" approach. While the adoption of the Housing First approach has led to some increased volume and efficiency in placing individuals into housing, this paper complicates this progress by demonstrating how organizational facets and cultural expectations converge during eligibility determination processes and produce unequal experiences and access to housing services. Drawing on two years of ethnographic fieldwork at a non-profit organization in the Midwest, this project demonstrates that the formal implementation of "target populations" and the Vulnerability Index reinforces normative beliefs about gender and vulnerability and that these beliefs shape providers' understandings about what types of people have legitimate claims to social support – or who, in other words, are the "truly vulnerable" homeless. I demonstrate that this convergence of organizational mandates and cultural expectations produces a mutually reinforcing process that both guides and constrains staff case management efforts. Through this, three trajectories toward housing eligibility arise: accessible, guided, and blocked pathways. Although this system efficiently benefits many individuals, it also produces barriers to support for those who are homeless but unable to meet organizational and cultural expectations required to be part of the serviceable population, often leaving those deemed ineligible in an indefinite state of social services limbo. In effect, this system has produced a climate where merely being homeless is no longer enough for a client to be considered sufficiently vulnerable for receiving housing.
SPORTS, LEISURE, AND THE BODY DIVISION
Winning Title: "A Tilted Playing Field: Expertise and the Institutional Reproduction of Sex Difference"
Author: Madeleine Pape
Affiliation: University of Wisconsin-Madison
E-mail: mpape@wisc.edu
Abstract:
Scholars in and beyond feminist science studies have contested binary models of sex difference by demonstrating sex as a dynamic and complex continuum. Far less is known about the capacity of institutions to recognize complex accounts of sex difference, including in debates over expertise. This paper examines proceedings from 2015 when the Court of Arbitration for Sport was asked to decide whether an Indian sprinter, Dutee Chand, could compete as a female athlete. Drawing attention to the complexity of sex, Chand's case was built primarily on the claim that existing hyperandrogenism regulations were scientifically flawed, since they relied on testosterone as the single most important factor determining athletic ability and differentiating men from women. The adjudicating panel simultaneously ruled in Chand's favor and endorsed testosterone as the basis of binary sex difference, suggesting that gender plays a complex role within expert debates involving science, law, and sport. Using textual analysis, I find that legal procedures generate a gendered hierarchy of expertise within which authority is granted more easily to those experts who uphold expectations of women's biological distinctiveness from men. As a result, the institutional reproduction of binary sex occurs despite the uncertainty within expert debates over the biological boundaries of the female body.
TEACHING SOCIAL PROBLEMS DIVISION
Winning Title: "The Relevance of Teaching Social Problems in a Diverse World"
Author: Penny M. Harvey
Affiliation: Georgia State University
E-mail: pharvey5@student.gsu.edu
Abstract:
These syllabi were designed for an introduction to social problems course. This course is an elective for social sciences and required for sociology majors and minors. In teaching sociology, I aim to show that the study of Social Problems is relevant to everybody, no matter their major and is, therefore, a valuable field of study. I teach my class from a social justice perspective to highlight the focus on inequalities in the social world. Sociology is more than just researching people and institutions; social problems permeate the all-encompassing social world. I illustrate the diversity of how sociology can be applied. Moreover, I want my students to leave with the knowledge that solutions are possible and are an important part of looking at these issues, but most importantly they have the power to be the catalysts for social change.
YOUTH, AGING, AND THE LIFE COURSE DIVISION
Winning Title: "Relational Resources: Poverty, Peer Support and Adolescent Wellbeing"
Author: Jasmin Sandelson
Affiliation: Harvard University
E-mail: jasminsandelson@fas.harvard.edu

Abstract:
Adolescence is a critical window in the life course, when teenagers face several turning points that can fundamentally influence their long-term trajectories. Drawing on ethnographic fieldwork with low-income teenaged girls in Cambridge, Massachusetts conducted over three years, this paper shows how the peer group operated as an unlikely but important factor promoting adolescent wellbeing. Much extant research frames the peer group as a risk factor for poor teens. But the girls compensated for family and neighborhood disadvantage with flows of material, social, and emotional aid, and by helping one another manage risk and crises. They met one another's basic needs, both day-to-day and in times of trauma. By looking at a broader range of poor teenagers' needs, and centering the extra-material dimensions of deprivation, this research finds that peer support can significantly promote wellbeing in contexts of urban poverty.