2019 Annual Meeting Program Theme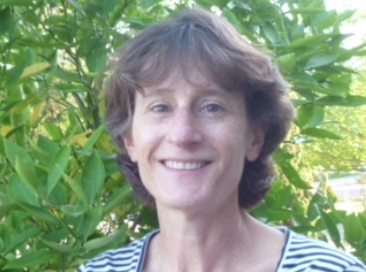 Nancy J. Mezey
Monmouth University
SSSP President (2018-2019)
Illuminating the SOCIAL in Social Problems
In his book, The Forest and the Trees: Sociology as Life, Practice, and Promise, the late Allan G. Johnson wrote that the most important thing sociology teaches us is that we are always participating in social systems that are larger than ourselves. Because we are constantly shaping and being shaped by social systems, individualistic models do not work for understanding the social world or for solving social problems. Indeed, Johnson tells us that if we want to solve social problems, we need to understand, explain, and address what is "social" about those problems.
The theme for the 2019 SSSP meetings is a call for social justice theorists, empiricists, practitioners, activists, policy makers, and analysts, to draw deeply and widely on sociological teachings to illuminate the social in all aspects of social problems. If our founding scholars were correct, then our ability to illuminate the social in social problems will help solve some of the major social problems of our time.
The move away from individualistic models is critical in such an illumination. Individualist models focus on the characteristics of individuals without looking at the relationships that connect individuals to each other, to groups, or to larger society. Johnson reminds us that people do not exist outside of systems, and systems cannot function without people. And yet, "people are not systems, and systems are not people," but the relationship between the two is critical to understanding the social world and the problems caused by unequal power relationships institutionalized throughout history. In other words, a forest is not just a bunch of individual trees, but rather "a collection of trees that exist in a particular relation to one another." Similarly, society is not simply a collection of unrelated individuals, but rather a collection of people that exist in a particular relation to one another; and those relationships create the very essence of what is "social" in our lives. So when we illuminate the social in social problems, we are illuminating the patterned, structural, and institutionalized relationships that exist among us and connect us together to create our larger social world.
Because of an increasing focus on individualistic models, public discourse lacks a social structural analysis regarding race, class, gender, sexuality, nationality, religion, mass incarceration, and immigration, to name a few. For the 2019 SSSP meetings, I call on our membership to reclaim and refocus that public discourse. Let us carefully consider the connective spaces between the trees that creates the larger forests; the spaces in which social problems are embedded and perpetuated by unequal power relationships. Let us push forward our disciplinary roots to explain what is social about social problems, so that what we understand to be obvious becomes obvious to everyone around us and becomes part of popular thought and parlance.
As a community of social science and social justice researchers, activists, and practitioners, I invite the SSSP membership to join together during the 2019 meetings in New York City to use our collective sociological imaginations to explore each corner of the social world. Our exploration should have the explicit and strategic intention of illuminating the social in social problems and applying what we study and practice in pursuit of becoming a more just global society.
While in New York City, explore this great urban forest as well. Go north on the Manhattan island to Harlem and see the birthplace of some of the greatest American culture. Travel to the southern part of the island and discover how Wall Street got its name. While there, find out where over 10,000 people of African descent were buried in the 1700s, or visit the areas where immigrants lived in tenement homes and started small businesses. Take a ferry to Ellis Island or Liberty Island. Stroll or bike through Central Park, walk the High Line, or visit any number of the green spaces in the City. Take a subway to Brooklyn to see Judy Chicago's "The Dinner Party." Travel to Greenwich Village and check out where a significant part of the modern LGBTQ movement began. And of course, take in the many shows and good eats that NYC has to offer. As you wander around, think about how the spaces of the City connect the seemingly separate neighborhoods and histories to create one large and complex city.
Just as the possibilities of exploring and connecting the many spaces in NYC are endless, so are the possibilities of exploring and connecting the endless spaces of the social world. And as NYC becomes a more illuminated city to you as you explore, let us use our expertise in August 2019 to help illuminate the social in social problems with an intention of informing the rest of the world.
Nancy J. Mezey, SSSP President
Monmouth University
---
2019 Program Committee
E. Brooke Kelly, Chair, University of North Carolina at Pembroke


Yvonne M. Luna, Northern Arizona University
Derron O. Wallace, Brandeis University
Stephani Williams, Northern Arizona University
---