Latest SSSP News
Archives - August 2022
August 07, 2022
Thank You Executive Officer Héctor L. Delgado
The Society wishes to thank Executive Officer Héctor L. Delgado, who will be retiring at the conclusion of the meetings, for his faithful service, hard work and commitment, and numerous contributions to SSSP's success for the past thirteen years. His stewardship of SSSP has been characterized by innovative ideas, strategic thinking, and most valuable, his tireless efforts to make this world a more just and humane one. Words can't express our gratitude for the countless ways in which he has given of his time and energy. SSSP is forever indebted to him.
08/07/2022, 01:09 PM
Optional One-Day Workshop
The optional one-day Community-Based Participatory Action Research workshop is tomorrow, Monday, August 8, from 8:45am–4:30pm (Pacific Time) in Museum A at the Omni Los Angeles Hotel at California Plaza. Those who registered in advance received their ticket with their name badge.
08/07/2022, 10:53 AM
August 06, 2022
Join us for the SSSP Presidential Address followed by the Awards Ceremony
Join us in Bunker Hill at from 4:30pm-5:30pm (Pacific Time) for the Presidential Address featuring the formal address of President Noreen M. Sugrue entitled "Creating Better Social Policy: More Sociologists at the Table." Following the Presidential Address, make plans to attend the Awards Ceremony from 5:45pm-7:00pm.
08/06/2022, 08:25 PM
Make Plans to Attend the Presidential Invited Panel: Turning Your Research into Momentum for Change
Make plans to attend the Presidential Invited Panel: Turning Your Research into Momentum for Change Session 067 from 2:30pm-4:10pm (Pacific Time) in Bunker Hill. This panel brings together sociologists studying education, criminal justice reform, and the rise of White Nationalism to discuss how they have brought their academic research into the policy arena.
08/06/2022, 08:03 AM
August 05, 2022
Annual Meeting Events
The SSSP Annual Meeting features several receptions and special events open to all SSSP registrants. These include the Arrival Meet & Greet Reception, the Welcoming Reception, the Graduate Student Happy Hour, the New Member Breakfast, the Presidential Address of. Noreen M. Sugrue, the Awards Ceremony, the Division-Sponsored Reception, and the Drinking and Drugs Division Reception. Click here to view descriptions of these events and more!
08/05/2022, 07:00 PM
Make Plans to Attend the SSSP Business Meeting
All members should attend the SSSP Business Meeting from 10:30am-11:45am (Pacific Time) in Watercourt A for an update on the status and future of SSSP.

The meeting concludes with the traditional transfer of the gavel, marking the transition of duties from President Noreen M. Sugrue to incoming President Shirley A. Jackson.
08/05/2022, 11:32 AM
August 04, 2022
Welcome to Los Angeles!
The SSSP team has arrived in Los Angeles for the 72nd Annual Meeting! We are excited to be back in person and look forward to seeing everyone this weekend.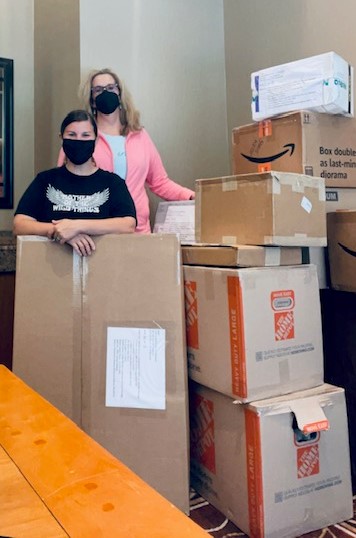 08/04/2022, 09:43 AM
August 02, 2022
Final Program Reminder
The 72nd SSSP Annual Meeting is almost here! Before departing for Los Angeles, take a look at the final program schedule to plan your daily schedule. Please review the SSSP Annual Meeting COVID-19 Protocol before traveling to make sure you have everything that is required, including vaccination documentation. In order to participate in the meeting, you must show proof of full vaccination plus one booster required for participation. We urge you to take a photo of the front and back of your documentation with your phone. Proof of vaccination and masks are both required for participation in and attendance at the annual meeting.
08/02/2022, 09:22 AM
August 2022
Sun
Mon
Tue
Wed
Thu
Fri
Sat
1
2
3
4
5
6
7
8
9
10
11
12
13
14
15
16
17
18
19
20
21
22
23
24
25
26
27
28
29
30
31
Categories
Monthly Archives
Recent Posts