Latest SSSP News
September 01, 2023
Congratulations to the Award, Fellowship, and Scholarship Winners
Congratulations to the Award, Fellowship, and Scholarship winners! We would like to recognize them for their active pursuit in the application of critical, scientific, and humanistic perspectives to the study of vital social problems, and their accomplishment of being exceptional scholars, practitioners, advocates, and students. See a full list of the 2023 winners.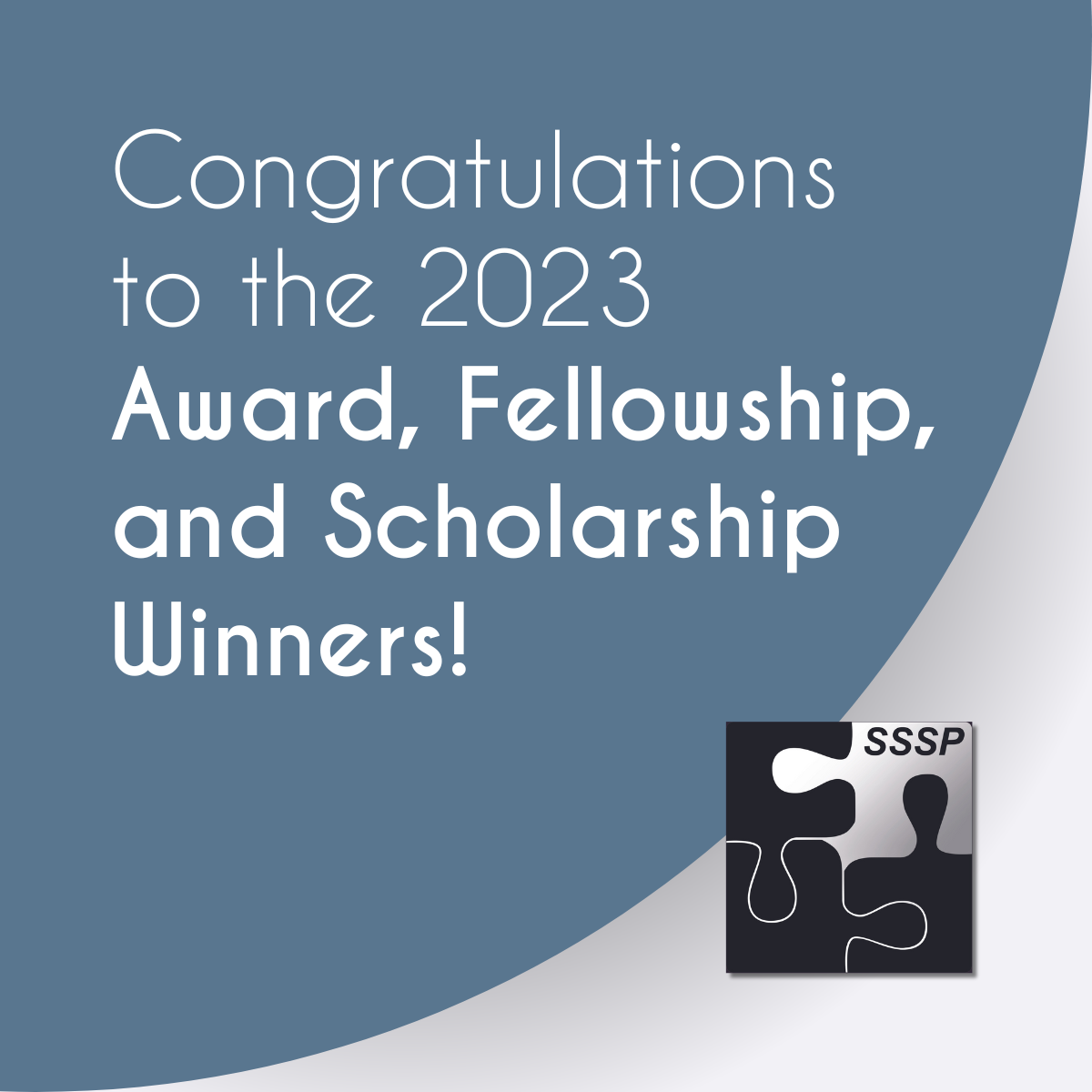 09/01/2023, 08:35 AM
Congratulations to the 2023 Student Paper Competition Winners
Congratulations to all of the Student Paper Competition Winners for receiving a division award at the 2023 Annual Meeting. The selection of each student paper for the award signifies exceptional writing and scholarship, as well as tremendous potential for a successful career.
Read the abstracts
for the 2023 Student Paper Competition winners and honorable mentions. Additional information regarding eligibility for next year's
student paper awards will be available on the SSSP website this fall.
09/01/2023, 08:29 AM
September 2023
Sun
Mon
Tue
Wed
Thu
Fri
Sat
1
2
3
4
5
6
7
8
9
10
11
12
13
14
15
16
17
18
19
20
21
22
23
24
25
26
27
28
29
30
Categories
Monthly Archives
Recent Posts