SSSP 2020 Virtual Annual Meeting
A message from SSSP Executive Officer Dr. Héctor L. Delgado
Virtual Annual Meeting Details
The SSSP ½-day virtual annual meeting was held on Friday, August 7, and was a complimentary benefit to current SSSP members.

During the SSSP Business Meeting, comments in support of or in opposition to the resolutions were accepted in a written format using the Q/A feature within the Zoom webinar. To view the 2019 Business Meeting Minutes and the Summary of Board Actions 2019-2020 click here.
Congratulations to our Winners!
Congratulations to our 2020 Award, Fellowship and Scholarship Winners!
Click here to see the 2020 Student Paper Competition Winner's Abstracts.
Click here to see the Awards Recognition Presentation.
Virtual Book Exhibit
The Scholar's Choice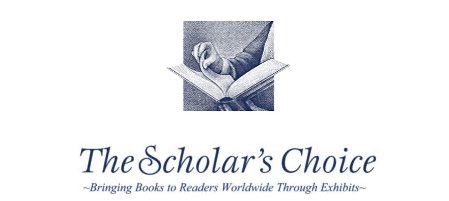 The Scholar's Choice has a long and successful history of managing academic book exhibits, and we welcome them to our virtual ½-day annual meeting. They are pleased to present discounted books from 14 of their publishers. Please click here and scroll to the end for an order form.
Bristol University Press, and it's imprint Policy Press
In place of being able to be at the SSSP conference this year, Bristol University Press, and its imprint Policy Press, has created a virtual space so that they can connect with everyone they would have met there. All of their Sociology books are available with a 50% discount between August 7-12.

Use code ASOC20 at the check-out at the link below.

Visit their virtual SSSP book stand: https://bristoluniversitypress.co.uk/sssp-2020

Published in association with the Society for the Study of Social Problems, Agenda for Social Justice 2020 and Social Problems in the Age of COVID-19 are now available to order.
Book an appointment with the Commissioning Editors Victoria Pittman and Shannon Kneis to talk about publishing projects by getting in touch at victoria.pittman@bristol.ac.uk or shannon.kneis@bristol.ac.uk

Virtual Annual Meeting Sponsors


Annual Meeting in San Francisco was Cancelled due to the COVID-19 Pandemic
In light of the COVID-19 pandemic, the 2020 SSSP Annual Meeting in San Francisco has been cancelled. Our primary concern is the health and safety of our members. We appreciate the feedback and support that we have received from several members and our Board of Directors.
We sincerely appreciate the hard work and dedication of our Program Committee, under the leadership of Co-chairs Tsedale M. Melaku and Barbara Katz Rothman; our Division Chairs; our session organizers; and the Administrative Office staff. They have worked tirelessly to plan the program schedule. Meanwhile, the Board has been meeting regularly via Zoom during this difficult period to ensure the safety of our members.
Read the full letter from the SSSP President and Executive Officer.